Kennedys appoints Irish partner to lead EMEA operations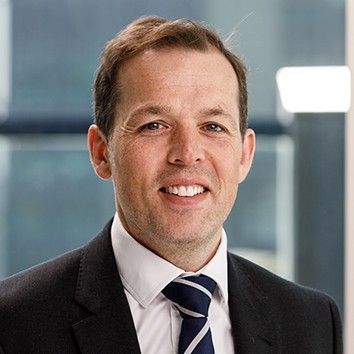 Global law firm Kennedys has appointed Dublin-based partner Andrew McGahey as regional managing partner for Europe, the Middle East and Africa following a global structure review.
Mr McGahey, the managing partner of the firm's Dublin office, joined Kennedys in 2018 as part of a broader team hire from US firm Mayer Brown in London.
With more than 20 years' experience of advising on coverage disputes and defending insureds against third party claims, Mr McGahey relocated to Ireland to lead Kennedys' insurance team in Dublin.
His practice focuses on advising insurers on claims involving directors and officers, financial institutions and professionals, including fund managers, accountants, trustees and solicitors. Mr McGahey also specialises in advising on claims made under Warranty and Indemnity and Public Officering of Securities Insurance (POSI) policies, as well as property damage, business interruption and environmental liability claims.
Kennedys is an established presence in Dublin having opened their office in 2011, well in advance of its significance as a business hub grew post-Brexit. In November 2016, the firm moved premises, more than doubling their previous office space in the city. There is now a 33-strong team based in the Dublin office, including five partners.
In his new role, Mr McGahey will work closely with Morten Christensen in Denmark, Peter Ellingham, who oversees the firm's Oman and Dubai offices, and Zvika Zelichov in Israel, as well as Kennedys' other local partners across EMEA, to ensure the ongoing success of Kennedys in this market.
Global senior partner Nick Thomas said: "As Kennedys continues to grow in scale across our regions, we have reviewed our global structure and how it best aligns with our own clients' views and international requirements.
"We have expanded our European remit and formed an EMEA (Europe, Middle East and Africa) region, so we can develop our presence in that market as one group and strengthen our network. Andrew, who has an established practice in Dublin, is a natural leader for this region."
Mr McGahey added: "EMEA is a region where we consider that significant growth can be achieved, and particularly so since Brexit occurred. We wish to provide our existing and new clients with class leading legal services across the region, by collaborating with the expertise we have across the network and globally.
"I now look forward to working with my colleagues in EMEA and globally, and with the firm's clients in expanding our offering in EMEA and delivering a class leading service."