Kearns questions whether Law Society can do more to stop fraudulent injury claims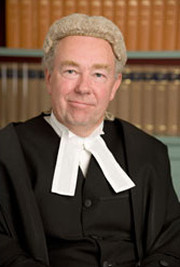 Retired judge Nicholas Kearns, who chaired the Personal Injuries Commission, has questioned whether the Law Society of Ireland could do more to stop solicitors representing fraudulent personal injury claimants.
Mr Kearns, a former president of the High Court, told an international fraud prevention conference in Dublin that insurance premiums in Ireland are too high because "we have too many claims and pay far too much for minor injuries", the Irish Independent reports.
He said both insurance companies and lawyers had to take action to tackle dodgy claims.
Mr Kearns called on insurers to "abandon their historic policy of buying off dodgy or suspect claims by throwing 'all-in' settlements at claimants so as to avoid incurring the costs of fighting cases in court".
Meanwhile, he added, lawyers had to do more to make sure that their clients were not bringing fraudulent claims.
He said: "Misconduct for a solicitor includes engaging in conduct which may bring the profession into disrepute. An association with a fraudulent claimant or claimants is surely caught by this definition. Could the Law Society do more to ensure these kinds of situations don't arise?"