NI: Journalist challenges PSNI in tribunal over Troubles-era secrecy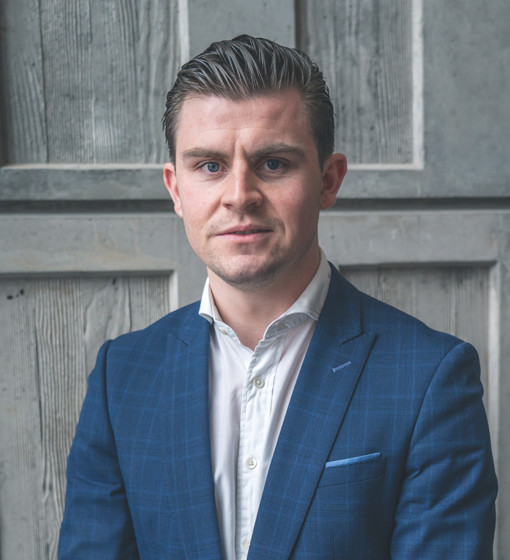 An investigative journalist has taken the PSNI to a tribunal over its refusal to release a secret review of Special Branch strategy compiled at the height of the Troubles.
The dossier was drawn up in 1973 when officers from the Royal Ulster Constabulary's Special Branch are known to have been colluding with loyalist paramilitary groups in murders and bombings.
Investigative journalist Phil Miller, chief reporter for the Declassified UK website, took the police to the Information Tribunal in Belfast after they refused his FOI request.
Police originally said Mr Miller could not see the dossier because it was "supplied directly" by a "serving MI5 officer" and the intelligence agency has a blanket exemption from the Freedom of Information Act.
During the appeal, police admitted that the officer, Jack Morton, had "very recently retired from MI5 when he compiled the report" and was no longer a serving spy.
Police disclosed Morton's CV showing his last role at MI5, as director of its counter-subversion branch "with special concern for Commonwealth territories", ended in 1971 – at least 18 months before he wrote the report.
However, the PSNI says Morton was brought out of retirement in June 1973 by MI5's director general Michael Hanley to review the RUC Special Branch for chief constable Sir Graham Shillington.
Morton was paid as much as £1,960 (worth around £24,000 today) to spend up to eight weeks reviewing Special Branch during which police claim he was "working directly on behalf of MI5 at all material times".
Morton began his career as a colonial policeman in India before joining MI5 in Iraq and was later seconded to the British governor of Malaya where he worked as director of intelligence. He died in 1985.
The PSNI has previously released a lightly-redacted copy of a review into RUC Special Branch conducted in 1980 by serving MI5 officer Sir Patrick Walker. His report advised that intelligence gathering should be prioritised over fighting crime.
Commenting on the tribunal case, solicitor Darragh Mackin of Phoenix Law, representing Mr Miller, said: "This appeal encapsulates the importance of the need for access to truth.
"The British government are refusing to hand over material relating to the past of this jurisdiction. Our client has been forced to go to these great lengths to recover this information to conduct his investigation."
Mr Miller added: "The public has a right to know what advice Jack Morton, a colonial counterinsurgency expert, gave Northern Ireland's Special Branch 48 years ago.
"His advice came at a time when police were colluding with loyalist paramilitaries, from the Glenanne Gang to the Dublin-Monaghan bombings, in terrorist attacks which killed dozens of innocent people."