NI: John McKee Solicitors welcomes two new partners in Belfast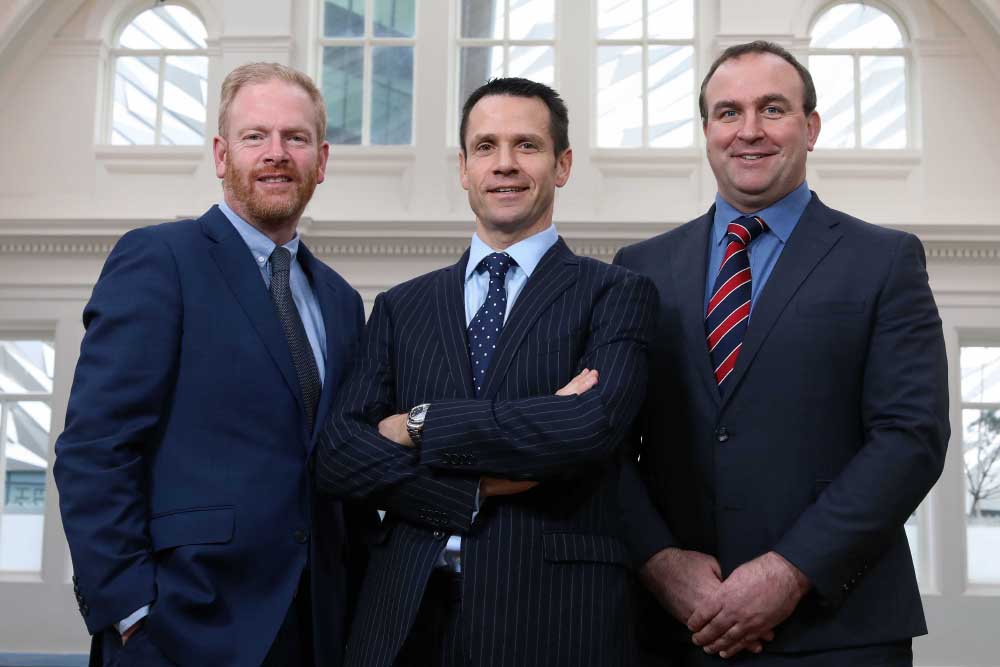 John McKee Solicitors has announced the appointment of Alan Bissett and Donald Thompson as partners in Belfast.
Mr Bissett, a corporate, commercial and energy solicitor dual-qualified to practice in Northern Ireland and in England, specialises in energy and renewables, where he advises on all aspects including project development, finance, power generation agreements and energy trading.
Mr Thompson, also dual-qualified, specialises in commercial property, having been involved a wide range of complex real estate related transactions, acting for investors, developers, banks and alternative funders and has considerable experience in dealing with shopping centres and in the care home sector.
Chris Ross, managing partner at John McKee Solicitors, said: "I am delighted to announce the appointment of two new partners, Donald Thompson and Alan Bissett. The last 12 months have been an exceptionally busy time for us and we have grown in size by 20 per cent.
"Our people are our strength and it is high calibre appointments like these that are fundamental to sustaining the growth and success of our business and enable us to provide our local and national clients with the very best expertise and service to help them achieve their goals."
Mr Ross added: "Alan brings a wealth of experience in corporate and commercial transactions and advisory work specialising in the energy sector. Donald's vast experience in commercial property in Northern Ireland and England adds further weight to our expanding real estate team.
"For many years, John McKee Solicitors has been thought of as mainly a banking and finance firm, but this is no longer the case. We have been working hard and building the foundations to provide a strong corporate and commercial offering and the expertise of our growing partner base, solicitors, paralegals and supporting teams reflects this."
John McKee Solicitors was established in 1887 and employs 55 staff in its Belfast and London offices. The firm specialises in corporate and commercial, financial services, energy and renewables, real estate and dispute resolution.