J.D. Scanlon & Co welcomes new solicitor Hilary Cahalan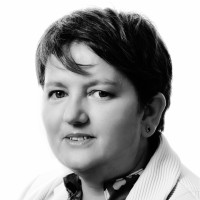 Midlands firm J.D. Scanlon & Co has announced the appointment of Hilary Cahalan as a solicitor.
The general practice law firm now employs eight solicitors and a total of 20 staff.
Ms Cahalan qualified as a solicitor in 2004 and has a wide range of experience in all areas of general practice with specific focus on family and childcare law. She is a former adviser and advocator for Tusla in the area of childcare law.
She has many years of experience in dealing with the complex area of law including divorce, separation, judicial separation, co-habitation, custody, maintenance, access and guardianship.
"Hilary provides a pragmatic and empathic approach to this area of law to assist families in reaching resolutions through this difficult time of their lives," the firm said.
Ms Cahalan is a member of the Family Lawyers Association, the Kildare Solicitors Bar Association and the Midland Solicitors Bar Association.
Commenting on her appointment, managing partner Dermot Scanlon said: "Hilary is an excellent addition to our team and we look forward to working with Hilary in the months and years to come.
"With our firm continuing to grow from strength to strength, Hilary's wealth of experience will be an asset to both our firm and its growing client base. I speak for the whole firm in wishing Hilary the best of luck in the new job."