Irish and UK governments unveil new energy cooperation agreements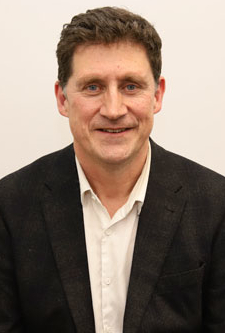 The Irish and UK governments have signed two memorandums of understanding aimed at increasing co-operation for developing offshore renewable energy, exploring further electricity interconnection opportunities and enhancing security of gas supplies.
The first memorandum on Cooperation in the Energy Transition, Offshore Renewables and Electricity Interconnection will facilitate increased cooperation on opportunities for further electrical interconnection between the island of Ireland and Great Britain.
The second on Cooperation for Natural Gas Security of Supply strengthens established practices and co-operation on the security of natural gas supply, outlining how the two states will work together in the event of a reduction or disruption of supply.
The governments have committed to explore the feasibility of a joint multipurpose interconnector project, and have also agreed to facilitate increased information-sharing on the transition to renewable energy and deployment of onshore and offshore renewable energy, including renewable and low carbon hydrogen.
Environment minister Eamon Ryan said: "Climate change does not recognise borders so it is vital that we work in collaboration with our closest neighbours when it comes to realising the potential of renewable energy to achieve our climate goals and greater energy security.
"Increased levels of cooperation regarding offshore renewable energy, offshore grids and enhanced interconnection is both productive and timely for Ireland because the UK's status as the global leader in the development of offshore renewable energy, and Ireland's considerable offshore renewable resource."
He added: "The UK is Ireland's closest and one of our most important energy partners. Ireland will therefore benefit significantly from plans to explore development of further interconnection between our all-island electricity market and Great Britain.
"This highlights the benefits of enhanced interconnection, which include increased security of supply, improved wholesale market competition and the possibility to export surplus renewable electricity during times of oversupply.
"In future most of our energy needs will be met by renewable electricity, but as we transition natural gas will play a crucial back-up role in Ireland's energy system.
"I welcome the opportunity to reaffirm and strengthen the well-established arrangements and engagement with the UK as we work to enhance the security of energy supply in parallel to decarbonising our economy."
The UK's energy security secretary Claire Coutinho said: "As two nations committed to boosting energy resilience and reaching net zero, today marks a historic moment for the UK and Ireland, as we work more closely together to achieve our shared energy goals.
"The UK continues to lead the world on energy security and reaching net zero, accelerating our deployment of renewables and homegrown supplies of energy, while working in collaboration with international partners to tackle climate change.
"Today's landmark agreements will see us deepen our energy partnership with Ireland, to deliver cheaper, cleaner and more secure energy to our homes and businesses, and grow our economies."