Ireland to opt-in to EU-wide repository of Ukraine war crimes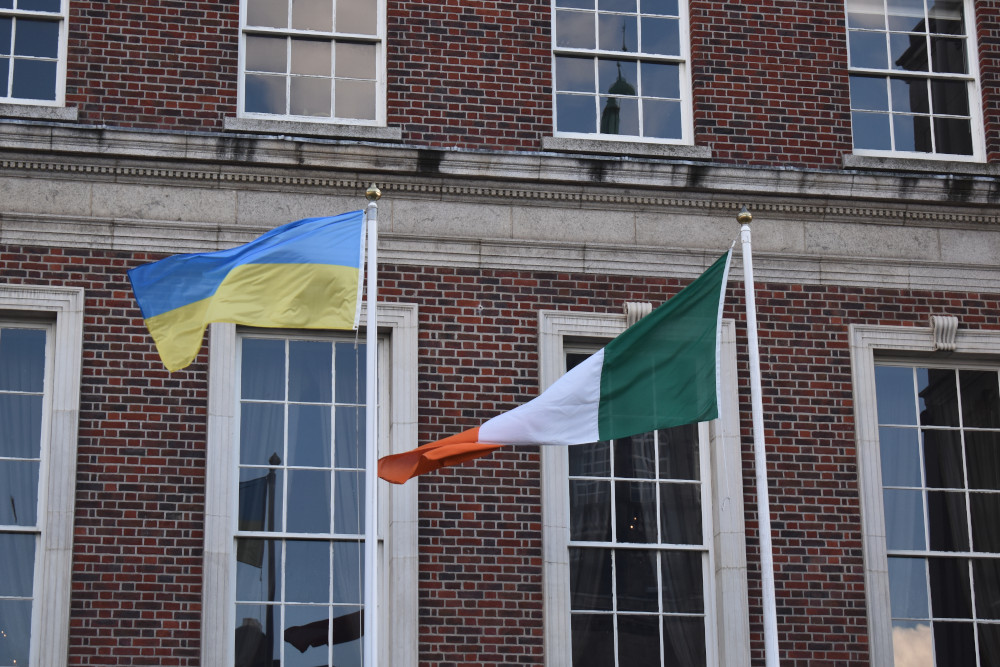 Ireland will opt-in to the centralised European depository for evidence collected of international war crimes in Ukraine, the government has announced.
Motions will be brought before the Dáil and Seanad by justice minister Helen McEntee this week to seek Oireachtas backing for Ireland's involvement in the EU-wide initiative.
The proposal will make Eurojust, the EU agency responsible for criminal justice co-operation, the central repository for evidence collected of international crimes that have been committed in Ukraine.
Eurojust will collect, preserve and analyse evidence in relation to genocide, crimes against humanity, war crimes and related criminal offences and, when necessary and appropriate, enable its exchange or otherwise make it available to the competent judicial authorities, nationally or internationally.
However, the government stressed that it "will not expand Eurojust's executive role to that of an investigating authority, which would not be covered by Eurojust's mandate".
An Garda Síochána, through the Garda National Bureau of Criminal Investigation, has responsibility for the investigation of core international crime and co-operates with EU authorities on such matters.
The Ukrainian prosecutor general and the prosecutor of the International Criminal Court have already welcomed the support of EU member states and the potential initiation of criminal investigations at a national level as this ensures the professional gathering of evidence, much of which may be displaced amongst refugees, which may be relevant to their subsequent prosecutions.
A strategy to identify and collect relevant information and evidence from Ukrainians who have fled to Ireland is currently under consideration by An Garda Síochána.
Mrs McEntee said: "We have heard appalling reports of activities in Ukraine that may in fact amount to war crime or crimes against humanity.
"To investigate and prosecute these crimes, and to ensure that those who committed the crimes are held responsible and brought to justice, evidence needs to be collected and securely stored."The Government has agreed to my proposal to take part in a crucial initiative which will create a central European repository for such evidence.
"This will allow national and international judicial authorities to benefit from the fully-fledged support that Eurojust, the EU criminal justice agency, can provide in the ongoing investigations of core international crimes in the context of the aggression against Ukraine."