Institutional burials bill to be brought to Oireachtas within fortnight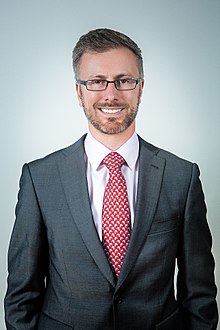 Legislation providing a lawful basis for a forensic excavation, recovery and analysis of remains at the site of the former mother and baby home in Tuam will be brought to the Oireachtas within a fortnight, the government has announced.
Children's minister Roderic O'Gorman today obtained government approval for the publication of the long-awaited Institutional Burials Bill 2022, which he said will be dealt with as a matter of priority.
The bill will allow DNA-based identification to be undertaken to reunite families with the remains of their loved ones.
A number of significant changes have been made to the bill in response to pre-legislative scrutiny recommendations and concerns expressed by family representatives:
The restriction on the jurisdiction of the coroner has been removed entirely;
The role of the director has been strengthened to include forensic excavation, recovery and analysis of remains to support, where possible, establishing circumstances and cause of death, in line with international standards and best practice;
A new advisory board, chaired by a former coroner or someone with coronial expertise, will provide for scientific and family input and enhance transparency and accountability;
The identification programme has been expanded to allow for the participation of grandparents, grandchildren, aunts, uncles, nephews and nieces; and
A requirement for a pilot has been removed from the identification programme, allowing identification to be undertaken on each set of remains where possible.
The legislation will allow the government, by order, to direct an intervention at a site and to approve the appointment of a director to oversee and manage a phased, step-by-step approach, comprising some or all of the following steps:
Excavation of the site;
Recovery of human remains;
Post recovery analysis of remains to support, where possible, establishing circumstances and cause of death;
Identification of remains through DNA familial matching; and
Return of remains to family members or respectful re-interment.
The legislation is not site-specific and will also be able to cater for an intervention at other sites should similar situations arise.
Mr O'Gorman said: "What happened at Tuam is a stain on our national conscience. The Institutional Burials Bill will allow us, at long last, to afford the children interred at Tuam a dignified and respectful burial. I have listened carefully to families, survivors, and independent experts in order to strengthen and improve the legislation, and this is reflected in the bill approved by government today.
"It is now five years since remains were confirmed at the site in Tuam, and I believe that the families affected have had to wait far too long for exhumation to commence. The legislation we are publishing today will allow us to move forward, in partnership with Tuam families, survivors and their advocates, and finally reunite them with their loved one's remains.
"I am absolutely committed to now advancing the Bill as quickly as possible. If it is enacted, I intend to establish an Office of the Tuam Director and start the excavation later this year."