#InPictures: Walkers welcomes Derville Rowland to International Women's Day event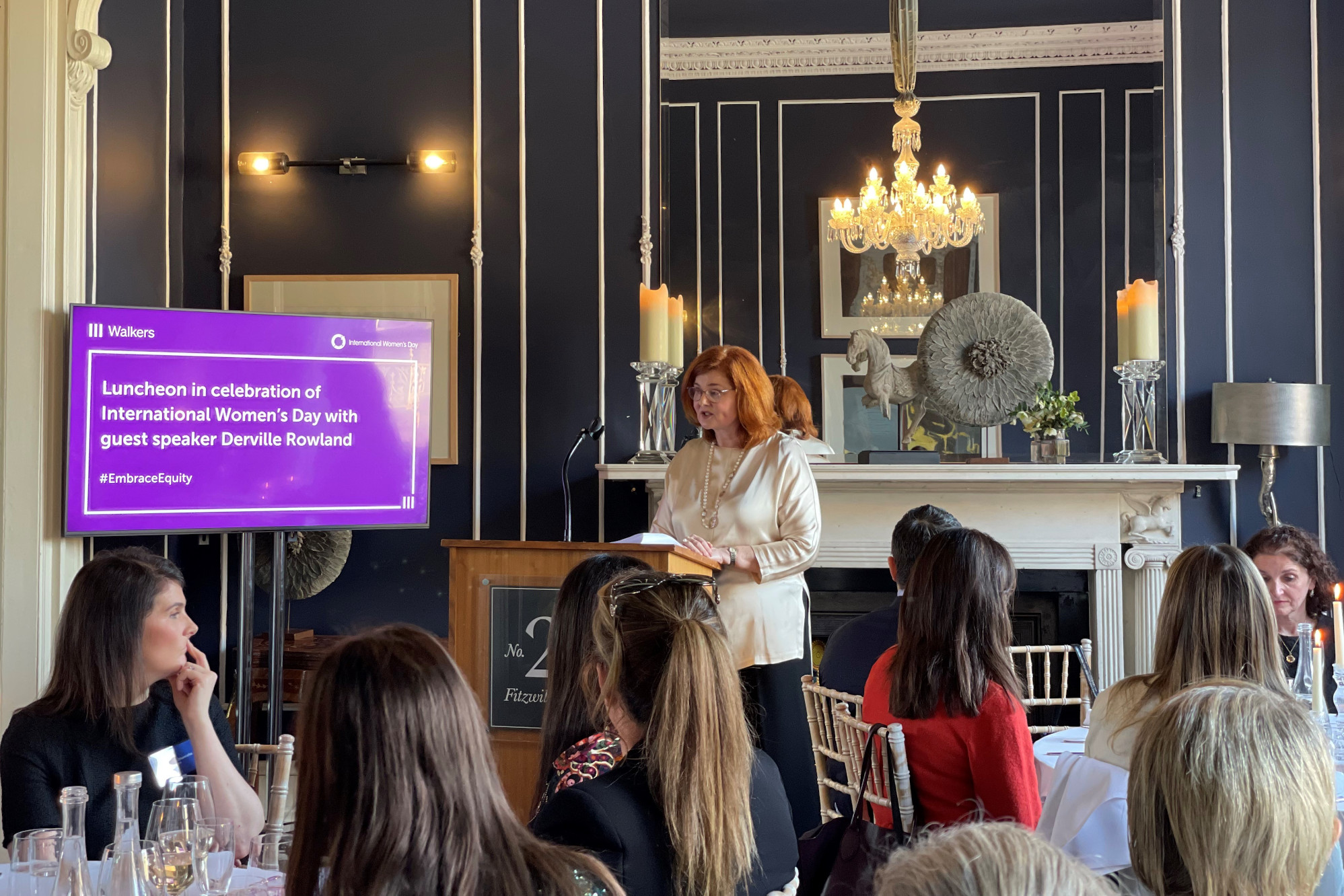 International law firm Walkers welcomed Derville Rowland, deputy governor for consumer and investor protection at the Central Bank of Ireland, to its International Women's Day event in Dublin on Friday.
The lunch event at No. 25 Fitzwilliam Place coincided with the launch of the Central Bank's seventh annual report on demographics and diversity within the regulated financial services industry in Ireland.
Ms Rowland spoke to members of the industry and related sectors about the importance of diversity and inclusion within firms as part of Walkers' international programme of events around International Women's Day.
"We want the firms we regulate to be sufficiently diverse and inclusive, at all levels and particularly at senior level, to prevent group-think, guard against overconfidence, and promote internal challenge," she said.
Noeleen Ruddy, Walkers partner and co-chair of the firm's finance and capital markets group, said: "Equality is the goal, and equity is the means to get there.
"We're excited to launch our Women of Walkers network globally across our 10 offices this week which aims to build an even stronger community within the firm to attract, retain and promote women, support them through all the stages of their careers and promote social inclusion."

Walkers partner Nicholas Blake-Knox, who chairs the firm's global diversity and inclusion committee and its Irish asset management and investment funds group, added: "At Walkers we recognise that we have a responsibility to each other as colleagues to foster a culture in our global offices that values and celebrates our differences and individuality.
"We are particularly pleased to have been joined by Derville today, given her track record of championing diversity and inclusion in the Central Bank of Ireland and as a key figure in one of our most important financial institutions."