NI: #InPictures: Pro Bono Choir hands £20,000 to charities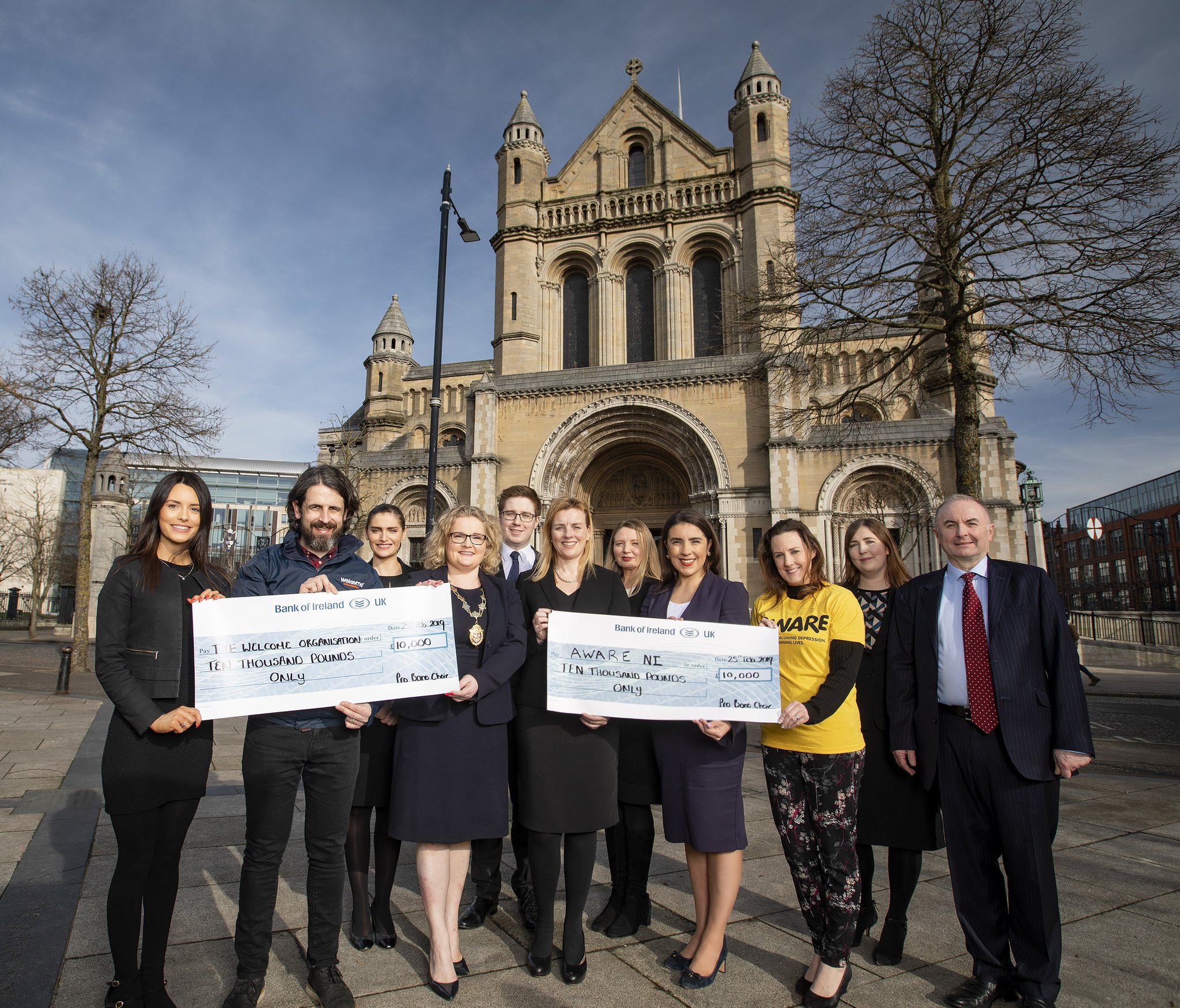 The Pro Bono Choir, made up of solicitors, barristers and judges, has handed over £20,000 to charities after a series of fundraising events.
The choir presented £10,000 to depression charity Aware NI and homelessness charity the Welcome Organisation.
Suzanne Rice, president of the Law Society of Northern Ireland, attended the hand-over.