#InPictures: Northern Ireland lawyers set off for Lawyers' Rugby World Cup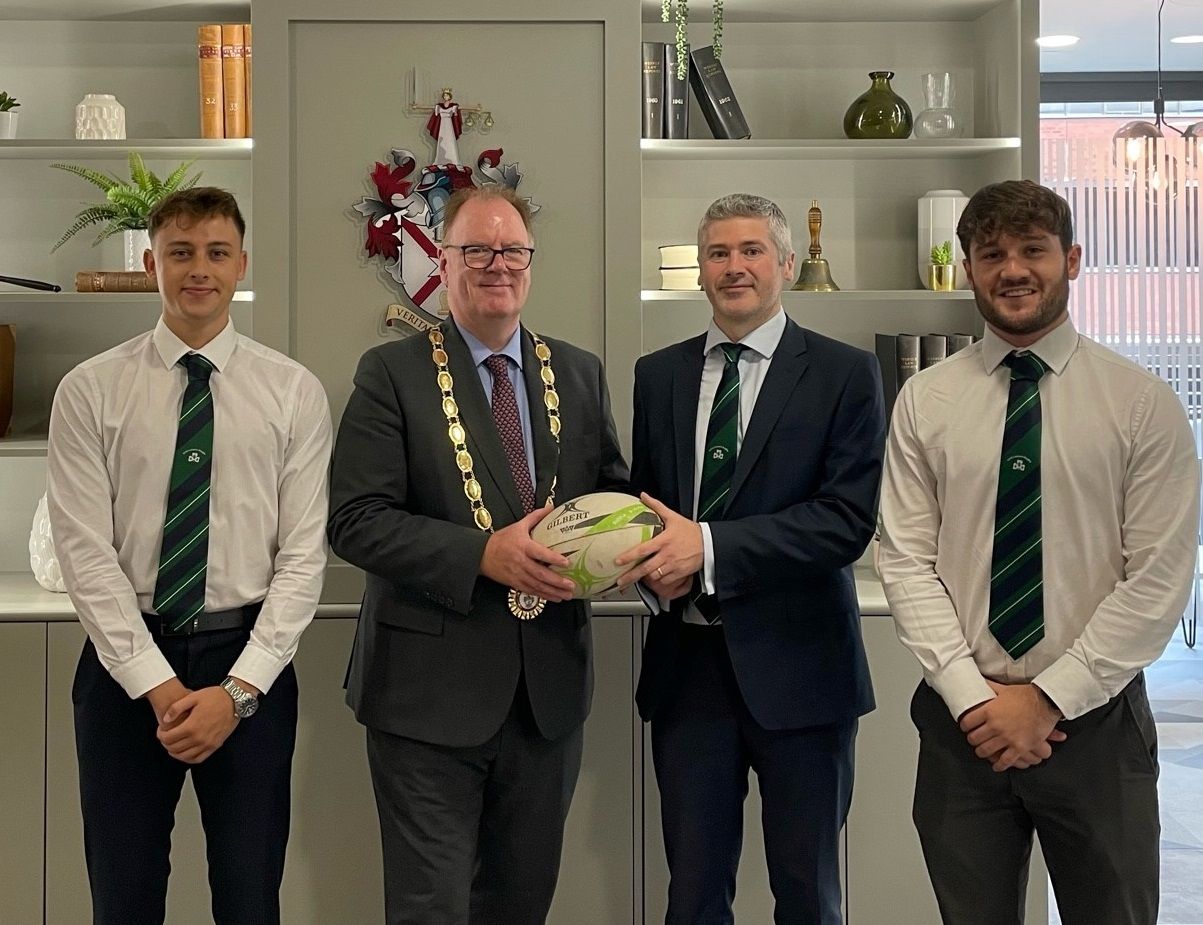 Four Northern Ireland solicitors have set off for the Lawyers' Rugby World Cup as part of the 22-man Ireland squad.
Law Society president Brian Archer met David Jones and Luke Scholfield from Tughans and Andrew McGrath and Andrew McConnell from Mills Selig to wish them success as they set off for the tournament.
The tournament, which is taking place in Paris, France, will include teams of lawyers from countries including England, France, Italy, USA, Spain, Portugal and Canada.
Mr Archer said: "I wish our local solicitors and the team every success in the competition in France."
Mr Jones, partner in Tughans, added: "We are grateful to the President and to the Society for their support and we are looking forward to bringing home the trophy which we claimed for the first time in London in 2015."
This will be the sixth time the Lawyers' Rugby World Cup has taken place since 2007, with Ireland having lifted the trophy once before, in 2015. Italy were the previous champions in 2018.