NI: #InPictures: Lawyers and campaigners discuss refugee rights at evening of film screenings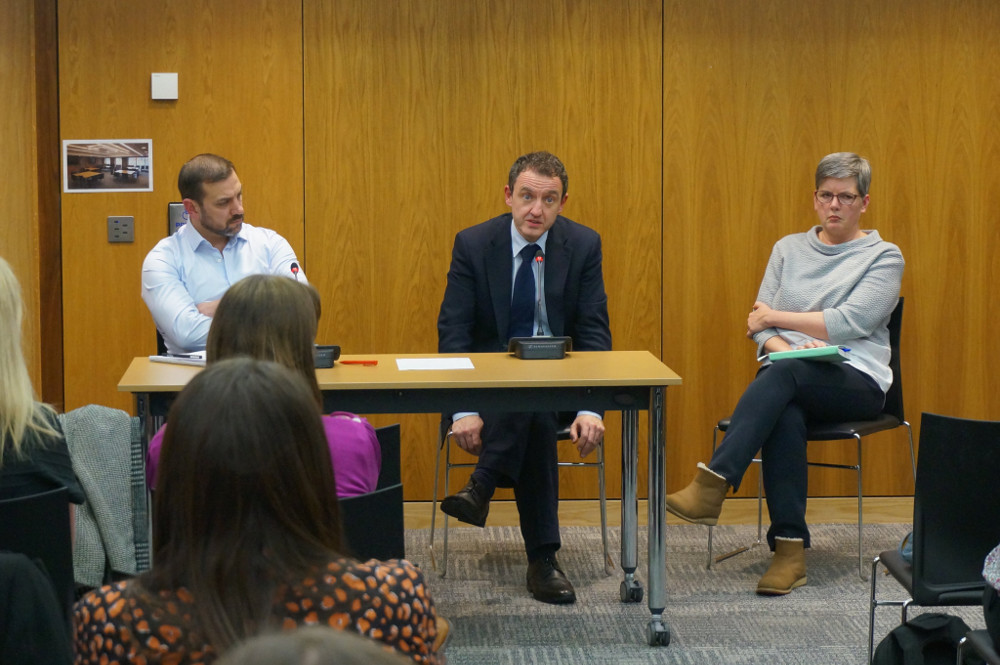 Lawyers and campaigners discussed the human rights of refugees and asylum seekers last night after a series of film screenings jointly hosted by the Immigration Practitioners' Group (IPG) and Queen's University Belfast (QUB).
Solicitor Sinead Marmion, secretary of the IPG, introduced the "Silent Crisis" event in QUB's Moot Court, which consisted of a presentation of films followed by a Q&A and panel discussion.
The discussion, moderated by broadcaster Declan Harvey, heard from Professor Colin Harvey, professor of human rights law at QUB; Sean Murray, an award-winning director; and Dr Edie Shillue, a writer and social campaigner.
The IPG is part of the Law Society of Northern Ireland. Solicitor and IPG chair Ashleigh Garcia also attended the event.