#InPictures: Galway law students begin Philip Lee placements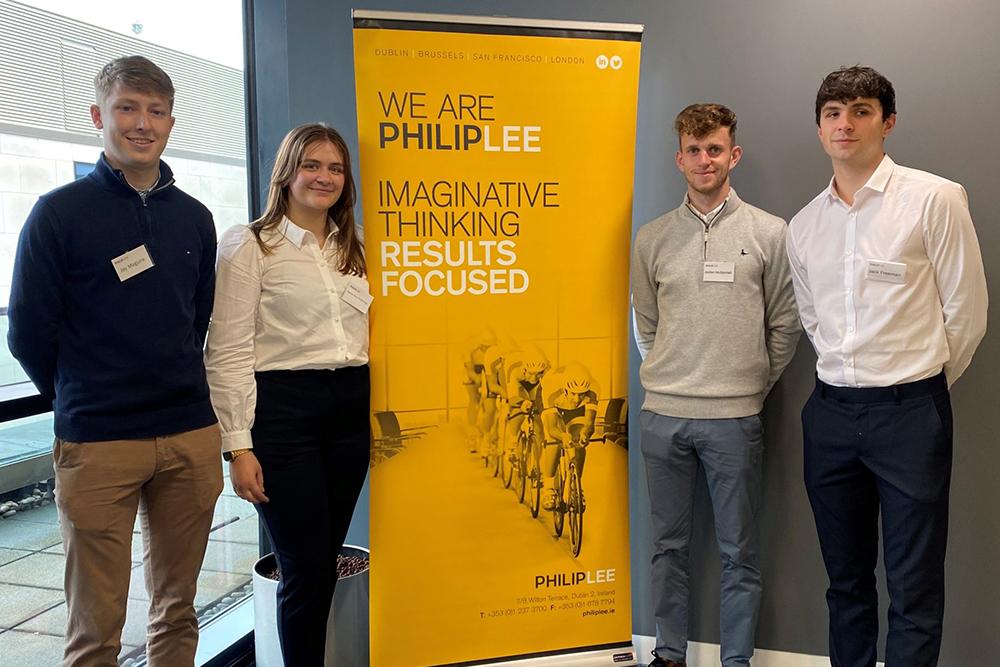 Four students at University of Galway School of Law have joined Philip Lee LLP for a seven-month placement.
The placements mark the second time the corporate law firm has partnered with the university.
Third-year students Jay Maguire, Maebh Áine Ní Dhufaigh, Jordan McDonnell and Jack Freeman have now begun their placements with the firm.
Philip Lee said: "We hope you enjoy your time at Philip Lee over the next seven months."