#InPictures: Lesbian lawyers protest at Italian Embassy in Dublin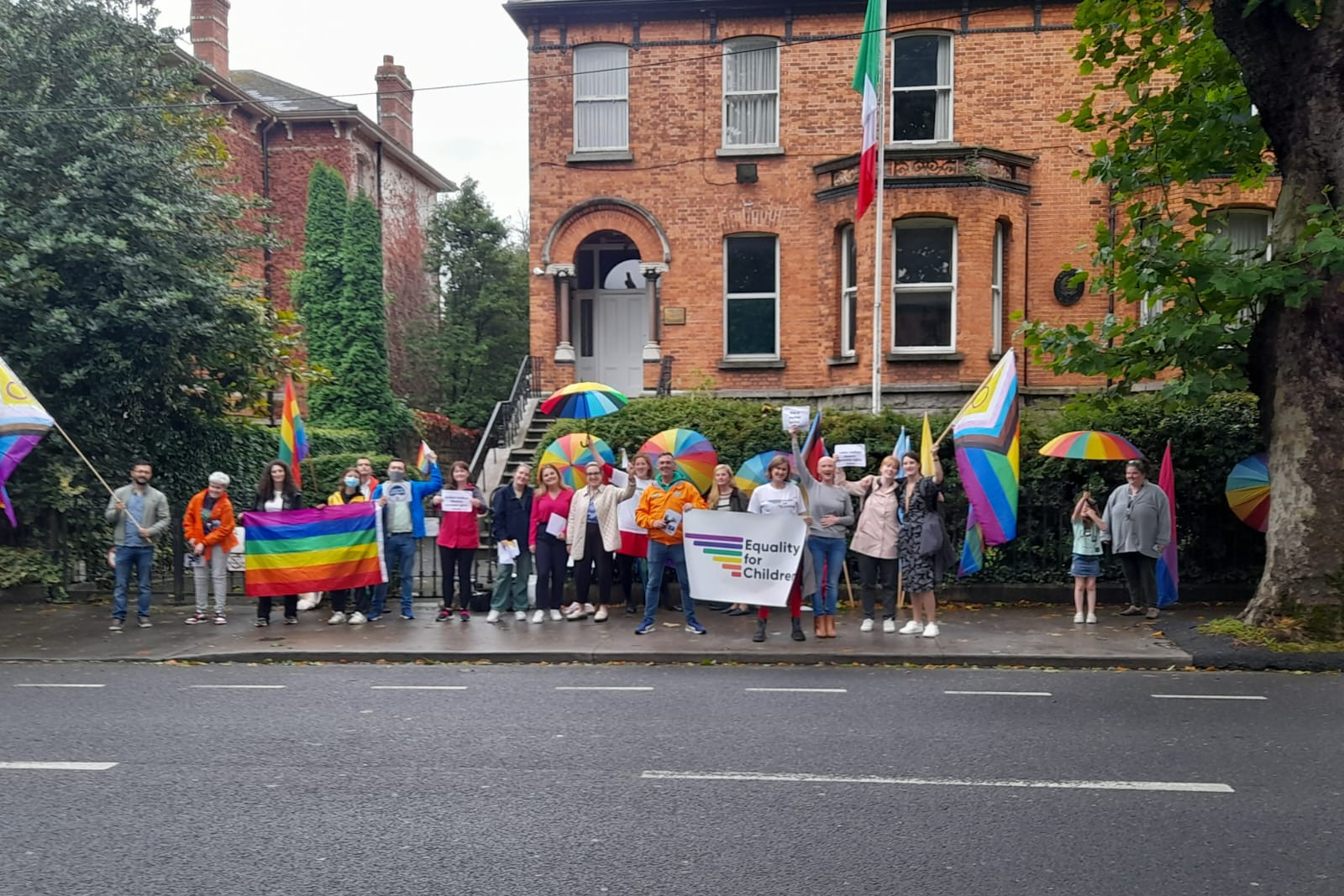 Equality for Children and the Lesbian Lawyers Network yesterday demonstrated outside the Italian Embassy in Dublin to protest the removal of rights from lesbian mothers in Italy.
Maeve Delargy, a senior associate with Philip Lee LLP and founder of the Lesbian Lawyers Network, earlier told Irish Legal News of the "terrifying" move from Italy's far-right government to remove the names of so-called "non-biological mothers" from their children's birth certificates.
Similar protests took place in London, Lyon and Berlin yesterday following a call out by the EuroCentral Asian Lesbian* Community (EL*C).