NI: Immigration lawyers raise £1,000 for human trafficking charity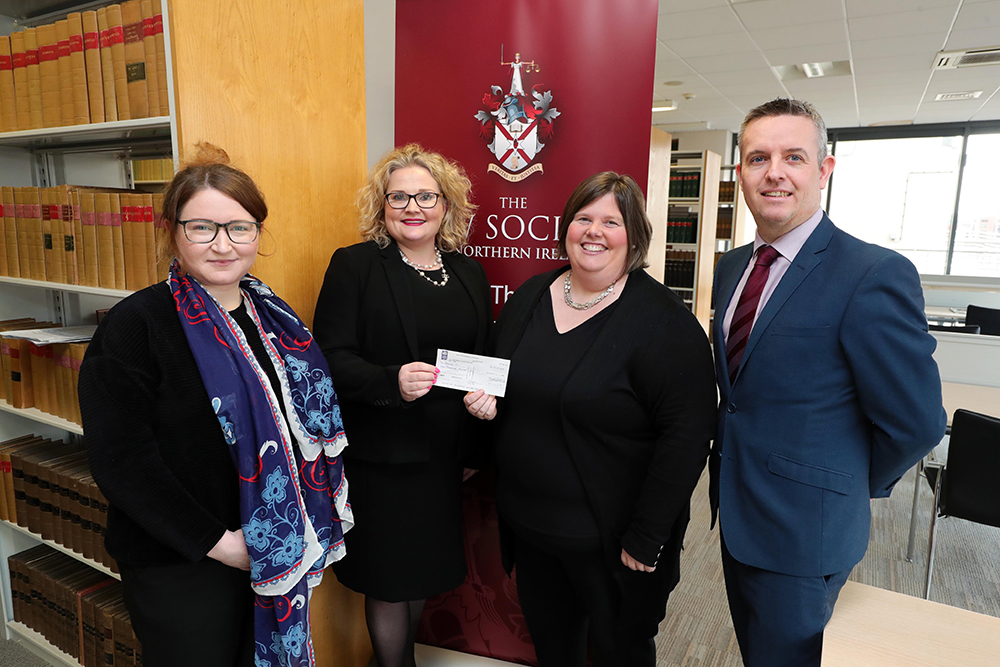 Immigration lawyers in Northern Ireland have raised £1,000 for human trafficking charity Flourish NI.
The funds were raised at a series of events hosted by the Law Society of Northern Ireland's Immigration Practitioner Group (IPG) last year.
Suzanne Rice, senior vice president of the Law Society, was joined by IPG chair Ashleigh Garcia and the Law Society's John Mackell at the cheque presentation this week.
The funds, which were accepted by Jill Robinson of Flourish NI, will go towards supporting the charity's invaluable work.