Immigrant Council worked on nearly 150 legal cases last year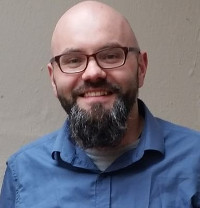 The Immigrant Council of Ireland's independent law centre worked on nearly 150 cases last year, according to the NGO's latest impact report.
The law centre dealt with issues including residence permissions for victims of domestic violence; migrant and refugee family reunification; citizenship applications; statelessness; and trafficking.
Dedicated immigration legal support was also provided to 32 child migrants who came to Ireland on their own, separated from family in their home county, and often at the mercy of language barriers.
The 149 total legal cases for 2020 included 79 new cases opened in 2020 and 70 cases ongoing from 2019, the 2020 impact report states.
The report adds: "We want to extend our sincere gratitude to the barristers who provide their expertise so willingly to support vulnerable migrant communities and in particular to Patricia Brazil BL, Alan Brady BL, Ciaran Craven SC, Marie Flynn BL, Michael Lynn SC, Aoife McMahon BL, and Colin Smith BL."
Brian Killoran, CEO of the Immigrant Council of Ireland, said: "2020 was an extremely challenging year for migrants, and that is reflected in the report today. The forced closure of immigration offices across the country, due to the pandemic, created great uncertainty for thousands of migrants who were unable to renew their immigration permissions or register their immigration status upon arriving here.
"Ultimately, the pandemic highlighted the cracks in an already broken immigration system in dire need of reform. We need the government to allocate further resources urgently, to reduce backlogs and processing times, and to ensure that respect and empathy is at the core of their service delivery.
He added: "In the past year, we've also seen a rise in workplace racial abuse – particularly in the healthcare sector during the pandemic. While this may not be the case for every migrant worker in Ireland, it is really important that the voices of those that have been targeted, are heard. People need to realise the devastating impact discrimination can have, and workplaces need to ensure there are effective practices in place to ensure equality.
"At the end of the day, all migrants are asking for is to be treated equally. As a country with a deep history as an emigrant nation, we should be able to afford migrants in Ireland the same treatment received by the many native-born Irish people who emigrated abroad for new opportunities."