Human rights watchdogs meet to examine draft Brexit deal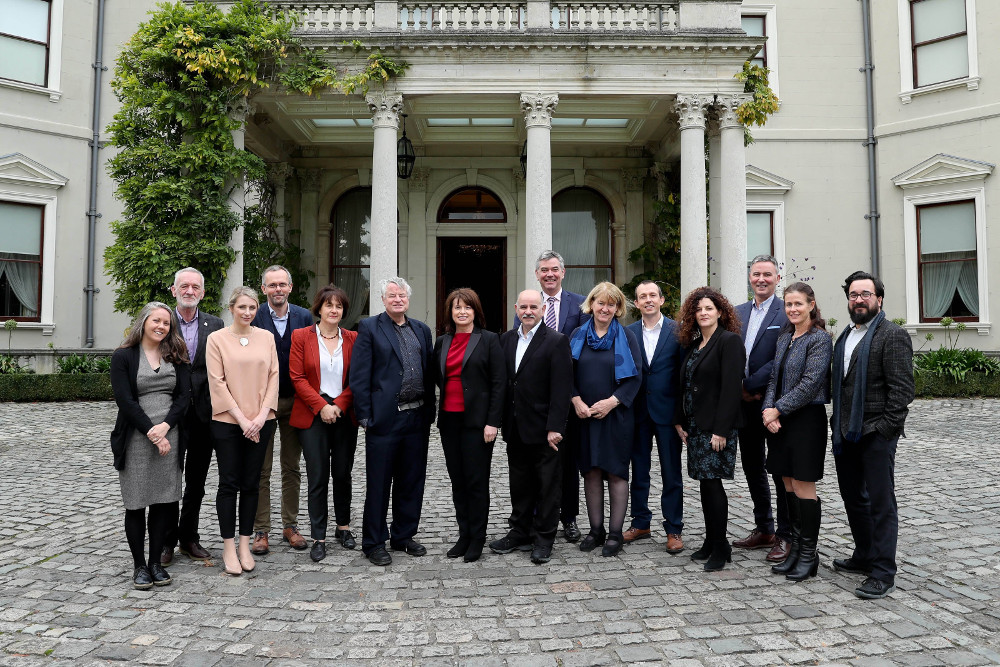 The human rights watchdogs north and south of the border have met to review human rights issues on the island of Ireland in light of recent Brexit proceedings.
Representatives of the joint committee of the Northern Ireland Human Rights Commission and the Irish Human Rights and Equality Commission met yesterday at Farmleigh House and Estate in Dublin.
Examining the draft Brexit deal, the joint committee welcomed articles 2 and 14 of the revised protocol on Ireland/Northern Ireland.
Article 2 states that the UK "shall ensure that no diminution of rights, safeguards or equality of opportunity, as set out in that part of the 1998 Agreement entitled Rights, Safeguards and Equality of Opportunity results from its withdrawal from the Union".
Article 14 includes a new legal provision relating to the implementation of the protocol, stating that the special committee overseeing the protocol will consider any matter of relevance to the rights of individuals brought to its attention by the two human rights bodies.
Emily Logan, chief commissioner of the Irish Human Rights and Equality Commission, said: "As a part of the Joint Committee, the Irish Human Rights and Equality Commission continues to work closely with its Northern colleagues, to place continued focus on issues of equivalency of rights and the need to ensure no diminution of rights post-Brexit.
"Through a set of strategic engagements including published recommendations to Government, the Joint Committee contributes its expertise on human rights issues to the process leading to the final withdrawal agreement."
Les Allamby, chief commissioner of the Northern Ireland Human Rights Commission, said: "Our discussions today have focused on the practical detail of citizenship issues, including ensuring people in Northern Ireland can retain EU law rights after Brexit and how UK immigration and nationality law can be made compatible with the provisions contained within the Belfast (Good Friday) Agreement."