NI: Human rights bodies to consider research on Brexit consequences for citizenship rights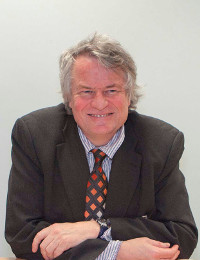 Further research on the impact of Brexit on the Good Friday Agreement's citizenship provisions could be jointly commissioned by the human rights watchdogs on both sides of the border.
The joint committee of the Northern Ireland Human Rights Commission (NIHRC) and Irish Human Rights and Equality Commission (IHREC) will meet in Belfast in just under two weeks' times.
In a statement to a Seanad committee yesterday, NIHRC commissioner Les Allamby said citizenship rights remain "one of a number of outstanding issues" relating to human rights and Brexit.
He added: "The joint committee will at that meeting [on 22 May] consider commissioning research on the outstanding citizenship issues linked to the UK leaving the European Union and how they can be effectively resolved in line with the principles enshrined in the Good Friday Agreement."
Mr Allamby has previously warned that revised UK immigration rules appear to jar with provisions of the 1998 agreement regarding the right to be accepted as Irish or British or both.
The Statement of changes in immigration rules published on 7 March 2019 defines an EEA citizen as a person who is a national of an EEA country, such as Ireland, and "is not also a British citizen".
The issue has been brought to prominence by immigration rights campaigner Emma DeSouza, who is fighting to bring her husband to Northern Ireland as the family member of an EEA national living in the UK.
Ms DeSouza's husband applied to live in Northern Ireland in 2015 but was refused on the basis that Ms DeSouza was a dual national.
He successfully challenged the decision on the basis of Ms DeSouza's rights under the Good Friday Agreement, but the Home Office is in the process of appealing.