High Court: Man who slipped on stone steps at National Museum awarded €67,000
A man who suffered an injury to his knee requiring surgery after he slipped on the stone staircase at the National Museum of Ireland has been awarded €67,000 in the High Court.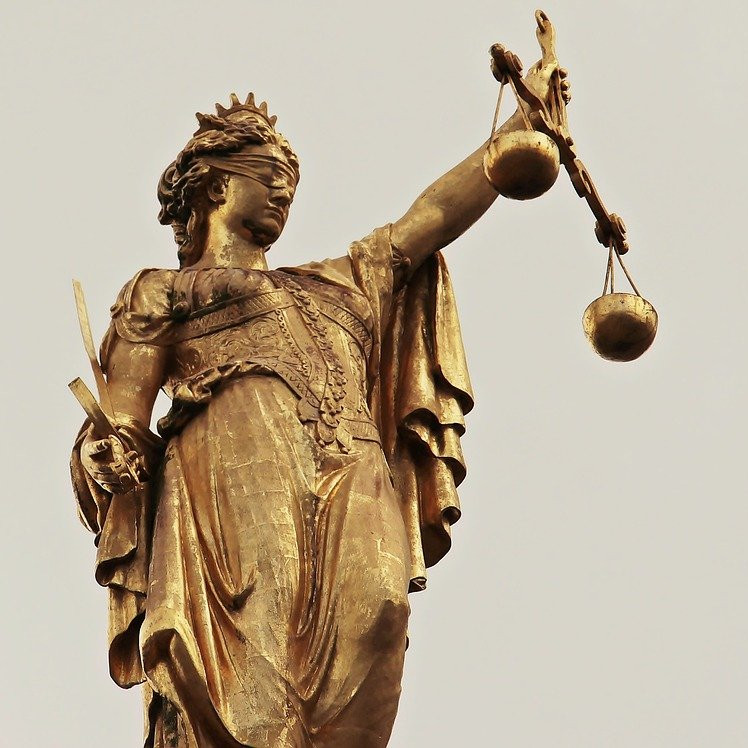 About this case:
Citation:

[2019] IEHC 593

Judgment:

Court:

High Court

Judge:

Ms Justice Bronagh O'Hanlon
Criticising the Museum for its failure to provide the court with CCTV evidence of the fall, or present witnesses who had viewed the footage, Ms Justice Bronagh O'Hanlon found that the accident was caused by the Museum's negligence in failing to provide a hand rail for people to hold onto the entire way down the staircase.
Background
The plaintiff, Warren Baldwin, is a 70-year-old man from Sydney, Australia, who came to Ireland on holidays in June 2016. On 5 June 2016, Mr Baldwin was visiting the National Museum of Ireland when he lost his footing while descending the main balcony stairway, and suffered severe personal injuries loss and damage as a result.
After the accident, Mr Baldwin was brought by ambulance to St James' Hospital where he spent over 15 hours on a trolley waiting to see an orthopaedic surgeon. Mr Baldwin was diagnosed with a quadriceps rupture, and a retraction of the rectus ligamentous muscle (consistent with a partial tear of the quadriceps tendon). Mr Baldwin was administered painkilling medication which he continued to take until he was seen by his own GP in Sydney. Upon his return to Australia, an MRI confirmed that Mr Baldwin had suffered a full thickness tear of more than 50 per cent of the quadriceps tendon, requiring surgical repair.
Before the accident, Mr Baldwin was described as being very active and a keen golfer. In her evidence to the court, Mr Baldwin's wife said the accident slowed him down by about 50 per cent and that walking became painful for him after a while. A consultant in emergency medicine who examined Mr Baldwin also believed that the injuries seriously curtailed him playing golf, walking, and gardening, and that psychologically he was much slower.
Omnia praesumuntur contra spoliatorem
Mr Baldwin's claim was based on the Museum's alleged negligence, breach of duty, including breach of statutory duty, nuisance and/or misfeasance in the design, construction, upkeep, maintenance, management, care, supervision and inspection and control of the premises – particularly the main balcony stairway.
The Museum argued that Mr Baldwin's fall was entirely his own fault, and relied heavily on an accident report form which recorded that Mr Baldwin had missed the last step and fell (which was inconsistent with Mr Baldwin's description of his fall). An orthopaedic surgeon who gave evidence on the Museum's behalf said that Mr Baldwin's ongoing difficulties were age-related. He also said that Mr Baldwin would have had a better chance of repair had his operation been sooner – i.e. the following day, rather than a number of weeks after the accident.
Ms Justice O'Hanlon found Mr Baldwin to be "a very credible witness who came to court in good faith and travelled from Australia to bring his case to trial. He … gave his evidence in a very candid normal way without embellishing matters in any shape or form". She said the court "had no doubt but that he was doing his best to give a true and fair recollection of matters as he perceived them".
Considering the inconsistency between the accident report form and Mr Baldwin's description, Ms Justice O'Hanlon was highly critical of the fact that the CCTV evidence of the fall was not made available to the court, nor were employees of the Museum who viewed the CCTV called as witnesses. She said Mr Baldwin was entitled to rely on the maxim omnia praesumuntur contra spoliatorem where all things are presumed against the party that has destroyed evidence.
Negligence
Ms Justice O'Hanlon said that on the balance of probabilities, Mr Baldwin lost his footing on the third last step and fell into the landing below. She said that the stone steps in question were "shiny and slippy", and that if there been an adequate and safe handrail system, Mr Baldwin would not have suffered the injury he did. Ms Justice O'Hanlon also accepted the evidence from Mr Baldwin's engineer that because of how the railings ended prematurely before the bottom step, there was a tendency for this to cause people towards the centre in descending the stairway. She said she was entitled to draw an adverse inference from the Museum's failure to call evidence to assess the stairway or address the handrail issue.
Finding that it was reasonably foreseeable that a person could suffer such a fall, even though it was a rare occurrence, Ms Justice O'Hanlon said the accident was caused by the negligence of the Museum in failing to provide a safe system – in particular a railing for a person such as Mr Baldwin to hold onto the entire way down the staircase.
Ms Justice O'Hanlon awarded €65,000 in general damages, together with agreed special damages in the sum of €1,989.59, giving a total award of €66,989.59.
by Seosamh Gráinséir for Irish Legal News