High Court: Man found to have contracted 'marriage of convenience' loses challenge to residence card refusal
A man who was found to have entered into a 'marriage of convenience' to obtain a residence card has lost an application for judicial review of the decision to revoke his permission to remain in the State.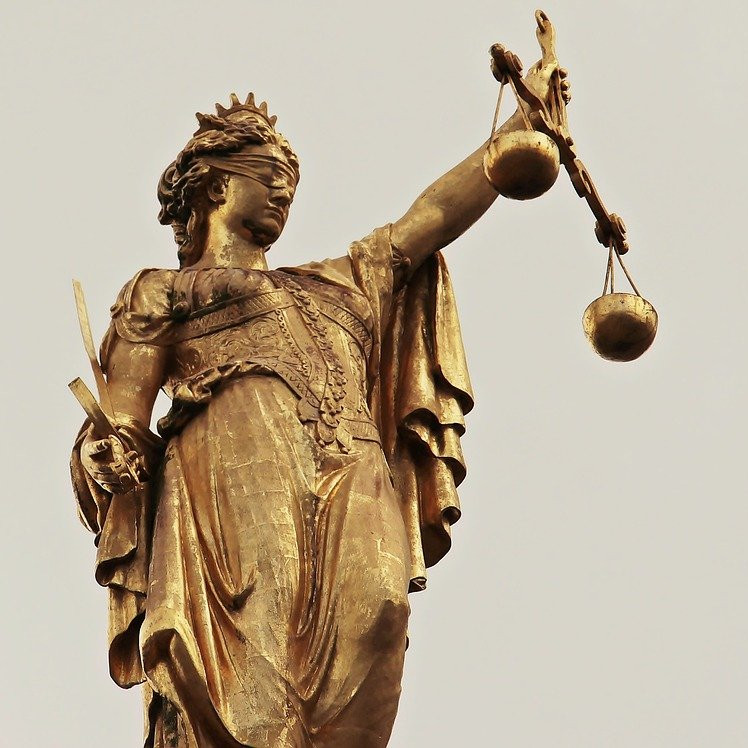 About this case:
Citation:

[2019] IEHC 616

Judgment:

Court:

High Court

Judge:

Mr Justice David Keane
Refusing the application, Mr Justice David Keane rejected, inter alia, the argument that the term 'marriage of convenience' had no meaning in Irish law until the European Communities (Free Movement of Persons) Regulations 2015 came into effect after the man's marriage to an EU citizen in 2014.
Background
The applicant, Muhammad Asif, is a 39-year-old Pakistani citizen who arrived in Ireland in 2006 on a student entry visa. In 2007, Mr Asif registered with the GNIB under s.9 of the Immigration Act 2004 and had a "stamp 2" put in his passport – permitting him to work for a maximum of 20 hours per week and 40 hours per week during holidays.
Between 2006 and 2011, Mr Asif studied at a number of different institutions in Dublin and Cork, and worked part-time to support himself. Considering references from two of Mr Asif's employers, Mr Justice Keane said there was no doubt that Mr Asif was "a capable and diligent worker".
A report from the Department of Employment Affairs and Social Protection demonstrated that Mr Asif worked 101 weeks in 2010, 107 weeks in 2011, and 101 weeks in 2012 – indicating that he worked in more than one employment for more than 40 hours per week, in breach of the terms of his student residence permission.
Mr Asif's final student residence permission expired on 30 September 2013. In November 2013, Mr Asif obtained a 'green card' employment permit from the Department of Enterprise, Jobs and Employment to work as a business analyst for his employer at Spar. This permitted Mr Asif to reside in the state until November 2014.
Marriage of convenience
Mr Asif averred that he met Andreia Patricia Pereira Tavares in March 2014, and they married in November 2014 – 16 days before his permission to reside in the State was due to expire. Thereafter, in March 2015, Mr Asif applied for a residence card as the spouse of a European Union citizen exercising free movement rights in the State. When Mr Asif and Ms Pereira Tavares attended the GNIB for interview, it was averred on behalf of the Minister for Justice and Equality that Ms Pereira Tavares did not speak English and could not communicate with Mr Asif, the immigration officers present, or the members of staff of the INIS EU Treaty Rights Investigation Section.
In light of further investigations, the Minister wrote to Mr Asif stating that he was of the opinion that his "marriage may be one of convenience" and that if this was found to be the case, the Minister would revoke Mr Asif's permission to remain. At this stage, Mr Asif stated that his marriage had broken down and Ms Pereira Tavares had left the State.
In June 2016, the Minister wrote to Mr Asif informing him that his permission to remain had been revoked in accordance with Regulation 27(1) of the European Communities (Free Movement of Persons) Regulations 2015, on the basis that the marriage had been one of convenience contracted for the purpose of obtaining a residence card, and that his residence card application amounted to an abuse of rights. Mr Asif requested a review of the Minister's decision, however, in June 2017, Mr Asif was informed that this had been unsuccessful. Pursuant to s.3(3)(a) of the Immigration Act 1999, the Minister proposed to make a deportation order against Mr Asif.
Application for judicial review
In the High Court, Mr Asif sought, inter alia, orders of certiorari quashing the review decision and the Minister's proposal to make a deportation order against him, and a number of declaratory reliefs.
Mr Asif submitted that, until the 2015 Regulations came into operation on 1 February 2016, the term 'marriage of convenience' had no meaning or effect in Irish law, and that this concept was not known to the laws of the State at the relevant time. Mr Justice Keane said that this was an insupportable argument – he said that the 2006 Regulations under which Mr Asif applied for a residence card clearly stipulated that the term 'spouse' did not include a party to a marriage of convenience and that any rights or entitlements under those regulations would cease if it was found that they had been acquired by fraudulent means. Mr Justice Keane was satisfied that the concept did have meaning and effect in the law of the State at the time, and its exclusion from the definition of 'spouse' within the 2006 Regulations "was considered a necessary measure to ensure the refusal, termination or withdrawal of the rights conferred under the Directive in a case of abuse of rights or fraud of that type".
Mr Asif also argued that the Minister retrospectively applied the 2015 Regulations to the 2014 marriage – however, Mr Justice Keane said this argument did not withstand scrutiny, as the principle against the abuse of rights was long established in EU law and the Citizens' Rights Directive had been transposed into Irish law by the 2006 Regulations.
Mr Justice Keane also rejected the argument that the Minister's power to disregard the marriage was an unconstitutional attack on the institution of marriage, that the decision wrongly disregarded Mr Asif's rights under Article 8 ECHR, and that the deportation procedure under the Immigration Act 1999 was inapplicable.
Rejecting all grounds raised by Mr Asif, Mr Justice Keane refused the application for judicial review.
by Seosamh Gráinséir for Irish Legal News