High Court judge tells insurer that failed claims don't necessarily mean solicitor misconduct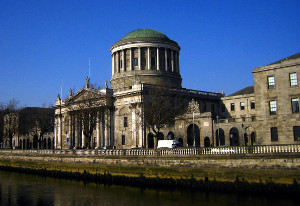 Personal injury solicitors are not guilty of misconduct just because their client's claim has been dismissed, a High Court judge has affirmed in response to allegations from an insurance firm.
Mr Justice Charles Meenan made the comments as he refused an application from Aviva Insurance for a wasted costs order against Co Offaly firm O'Shaughnessy Bairéad Solicitors, the Irish Independent reports.
The firm had lodged an appeal on behalf of three people whose personal injury claims were dismissed in Tullamore Circuit Civil Court last April, but the claimants withdrew their appeal last week.
Lawyers for Aviva said the firm should not have lodged an appeal because the dismissal made clear there was no violent collision.
However, Mr Justice Meenan said: "The claims were previously dismissed, but if every claim dismissed were to lead to allegations of misconduct on the part of the solicitor, that would be an extraordinary situation."
Because there was no misconduct, he said there was "no basis whatsoever" to serve a wasted costs order.