UK: Herbert Smith Freehills assists children's charity with proposal to regulate social media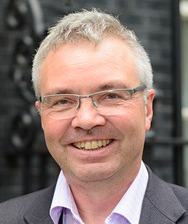 International law firm Herbert Smith Freehills has assisted a children's charity to develop proposals for the statutory regulation of social media companies.
The NSPCC is campaigning in favour of a new "social media regulator" which could issue fines of up to £20 million to social media companies which fail to protect children online.
The Taming the Wild West Web report also argues that "criminal sanctions should apply in respect of a social media provider that commits a gross breach of its duty of care", similar to the "failure to prevent" offences under the Criminal Finance Act 2017.
Herbert Smith Freehills assisted the NSPCC in developing the proposals, though has not endorsed the report.
The NSPCC said it was "hugely grateful to the team at Herbert Smith Freehills for their expertise".
Peter Wanless, chief executive of the NSPCC, added: "Social media bosses should be made to take responsibility for the essential protection of children on their platforms and face tough consequences if they don't. Over a decade of self-regulation has failed, and enough is enough.
"The Government's Online Harms White Paper must impose a legal duty of care on social networks. Our proposal to tame the Wild West Web would make the UK a world leader in protecting children online. We urge the Government to be bold and introduce these measures without delay."