'Golden visa' scheme scrapped with almost immediate effect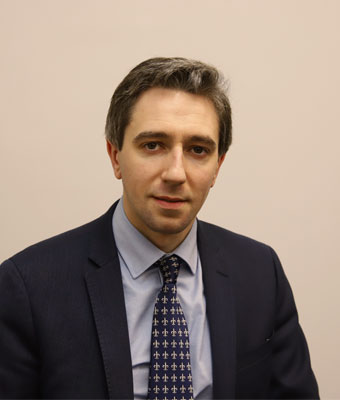 Ireland's Immigrant Investor Programme (IIP), popularly dubbed the "golden visa" scheme, is to close to new applications.
Introduced in 2012, the IIP was a pathway for non-EEA nationals to secure an immigration permission in Ireland on the basis of long-term investment in a range of options approved by government under the programme.
Applicants were required to be high net worth individuals with a personal wealth of at least €2 million, who were required to invest a minimum of €1 million for a minimum of three years or €500,000 as part of an endowment (or €400,000 as part of a joint endowment).
Investment of almost €1.252 billion has been attributed to the programme since it was established.
However, the programme will now be closed to new applications from close of business on Wednesday 15th February 2023.
Announcing the decision to close the scheme, justice minister Simon Harris said: "The Immigrant Investor Programme was established over a decade ago during a time of unprecedented economic difficulty to stimulate investment in Ireland that would be of strategic and public benefit to the State.
"Since its inception, the programme has brought significant investment to Ireland and has been operated by my Department to the highest professional standards.
"However, it is important that we keep all programmes under review including any implications for wider public policy, such as the continuing appropriateness and suitability of this programme for cultural, social and economic use.
"We have also taken on board a number of reports and findings from international bodies such as the EU Commission, Council of Europe and OECD on similar investment programmes.
"Taking all of this into account, and informed by both internal and external reviews, I have recommended that it is now timely to close this Programme to new applications, and have received government agreement to close it for further applications from close of business tomorrow, February 15th 2023."
The closure of the programme will not affect existing projects or individuals already approved under the programme, and current applications on hand at the time of closure will "continue to be considered".
The Start-up Entrepreneur Programme (STEP), which was also established in 2012 as a way for entrepreneurs with an innovative idea to apply for a residence permission in Ireland, will not be affected.