Geraldine Hanna takes up victims' commissioner role in Northern Ireland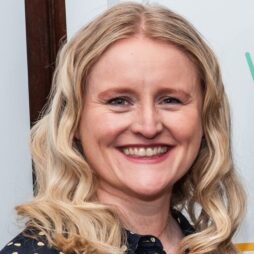 Geraldine Hanna has formally taken up the role of commissioner designate for victims of crime for Northern Ireland.
Ms Hanna, who has over 21 years' experience in the victims' sector in London and in Northern Ireland, took up office yesterday for a three-year term with the potential for an extension of up to one year.
The post was established on a non-statutory basis following a public consultation last year amid concerns that legislating for a statutory commissioner would take too long.
Justice minister Naomi Long said: "From today onwards, Geraldine will be the voice for victims of crime.
"She will use her extensive experience and skills in working with victims of crime to raise victims' issues with government and criminal justice organisations, and seek to drive forward systemic improvements for victims of crime, thus contributing to a more cohesive, coordinated and victim centred criminal justice system.
"It is important that victims of crime receive the treatment and entitlements they deserve which are outlined in the Victim Charter. It will be part of Geraldine's role to promote the Charter, identifying good practice and also highlighting were adherence to the Charter needs to improve.
"I believe that today is a positive step forward for victims of crime and I wish Geraldine every success in her new role."