Ger Deering nominated as ombudsman and information commissioner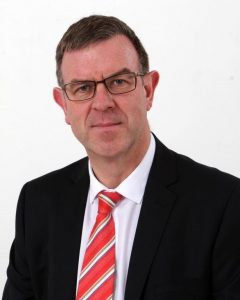 Ger Deering has been nominated by ministers for appointment as ombudsman and information commissioner.
Mr Deering, currently the financial services and pensions ombudsman, is the government's choice to succeed Peter Tyndall following his retirement at the end of the year.
The proposed appointment will now be considered by an Oireachtas committee, before both the Dáil and Seanad vote on whether to recommend his appointment to the president.
Mr Deering served as Ireland's first commissioner for taxi regulation and was the founding director of the National Employment Rights Authority. He has held a number of senior posts across the civil and public service.
Public expenditure and reform minister Michael McGrath said: "I welcome the selection of Ger Deering as the government nominee for the role of ombudsman and information commissioner.
"The selection of Mr Deering follows a competitive recruitment process managed by the Public Appointments Service, which included a thorough search for suitable candidates both in Ireland and internationally.
"Ger brings a wealth of relevant experience to the role, and I am confident that he will build upon the significant contribution which Peter Tyndall made during his time as ombudsman and information commissioner.
"While Peter will be remaining in his role until the end of the year, I would like to publicly thank him for his contributions to Irish public life since his appointment in 2013."