Gardaí fined over 4,500 times over five-year period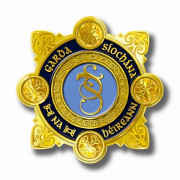 Gardaí were fined over 4,500 times for disciplinary breaches over the five-year period between 2013 and 2018, The Irish Times reports.
Figures released to the newspaper under Freedom of Information legislation reveal a total of €357,930 was deducted from Garda wages for 4,595 disciplinary breaches.
The money collected from fines is deposited in the Garda reward fund suspense account, which funds employee assistance, a welfare scheme and chaplaincy services.
The suspense account recorded a surplus in each of the five years, and its balance grew from €345,274 in 2013 to €468,111 at the end of 2017.