Garda criticised by Policing Authority for 'repeatedly over-promising and under-delivering'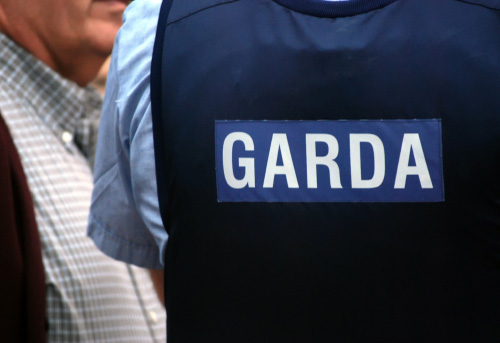 An Garda Síochána has come under sharp criticism from the Policing Authority in a new report which says the organisation is "repeatedly over-promising and under-delivering".
The watchdog said the garda accepts third-party recommendations "quickly … with little assessment as to the feasibility of their achievements", and change "has not landed at the front line".
The report, published today, is the seventh and final report in a series examining and assessing the garda's progress in implementing the recommendations of the Garda Inspectorate's 2015 report, Changing Policing in Ireland, which has since been superseded by the work of the Commission on the Future of Policing in Ireland.
Josephine Feehily, chairperson of the Policing Authority, said: "The Authority strongly believes that there are important lessons that can be taken from this series of reports that can usefully inform the approach to the new government Policing Reform Programme.
"Critical to the Garda Síochána change effort will be a renewed, persistent and strategic focus on the key enablers of change — HR, ICT, accommodation, training and finance. These matters have been and will continue to be at the forefront of the Authority's assessment of policing performance."
Welcoming the report, Justice Minister Charlie Flanagan said: "Through its quarterly reports, the Policing Authority has provided a very valuable, evidence-based assessment of progress on garda reform since 2016.
"This series of reports, and the learnings made as a result, will provide a very significant resource to everyone involved in the implementation of the recommendations of the report of the Commission on the Future of Policing in Ireland."
He added: "I was particularly struck by the Authority's observation that insufficient attention has been and continues to be given to the key enables of change such as the organisation's HR, ICT, training and finance functions and their recommendation that these enablers need to become the first and main focus of the change effort itself.
"It is essential that this learning is taken into the implementation of the Commission's report in order to drive the reform process and ensure the vision of the Commission is realised. Capital funding of €92 million has been provided in 2019 which will facilitate investment of €65 million in ICT in order to provide leading edge technology, €17 million in the Garda Building Programme and €10 million for the transport fleet. Also €10 million has been provided to support both the ongoing Justice and Policing Transformation Programmes and funding will be provided directly to An Garda Síochána to support the implementation of A Policing Service for the Future."