Flanagan working to establish permanent memorial to Magdalen women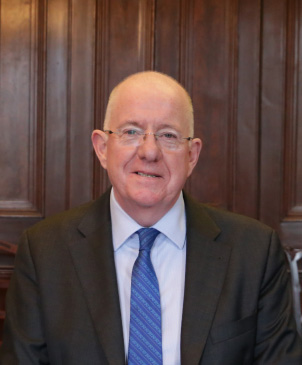 Justice Minister Charlie Flanagan has said he is pursuing the establishment of a permanent memorial dedicated to the women of the Magdalen laundries.
Mr Flanagan made the commitment after publishing the first report of the Dublin Honours Magdalenes events, held over two days in 2018 to fulfil two key aspects of the Magdalen restorative justice ex-gratia scheme.
He said the report, principally authored by Dr Katherine O'Donnell and Claire McGettrick of the Justice for Magdalenes Research group, "provides some of the key findings from the two days and also serves as a commemorative of the event".
A copy of the report is due to be sent to all of the women who received compensation from the Magdalen restorative justice scheme. A second report, based on the "listening exercise" with the women, will be made available in the coming weeks, though its key findings are included in today's report.
Mr Flanagan said: "It is really important for the women who spent time in the laundries to have a place where they can go to have a remembrance of their time and I'm glad that this was discussed in the listening exercise.
"I note that a place of reflection and memorial is something that emerges from the conversations. I am committed to such a project and I look forward to being able to see something permanent in place in the near future – my Department is liaising with Dublin City Council and others to advance such plans."