Flanagan apologises to locals over Direct Provision centre in Cahersiveen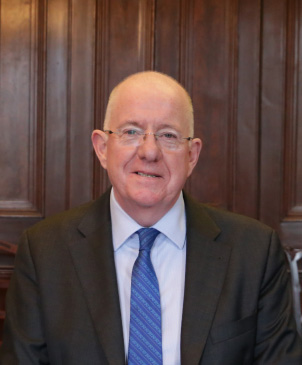 Justice Minister Charlie Flanagan has apologised to locals for the way in which the Direct Provision centre at the Skellig Star hotel in Cahersiveen was opened.
Nearly 70 people seeking international protection were moved to the centre on 18 and 19 March from a hotel in Dublin where another guest subsequently tested positive for COVID-19.
Although residents at the centre later fell ill, Mr Flanagan said in an open letter published today that it is "really difficult to look at the facts and the timeframe, and conclude that there was any link between that single case in the Dublin hotel and the residents in the Skellig Star becoming ill".
Writing in The Kerryman, the justice minister apologised for the lack of local consultation, noting that the centre was opened in a matter of days due to the "unprecedented health emergency", but said the centre would stay open in spite of calls for it to be shuttered.
Human rights advocates and pro-refugee groups have criticised Mr Flanagan for addressing his letter to Cahersiveen locals instead of the residents of the centre, who have been in quarantine for nearly a month.
The Irish Refugee Council said: "The apology should be to the actual people living in the hotel who have suffered above all others, not just the local community."