NI: First arrests in Northern Ireland on suspicion of human trafficking for domestic servitude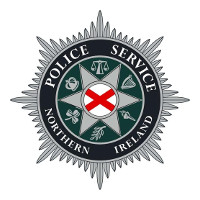 Two people have been arrested in connection with suspected human trafficking for the purpose of domestic servitude in a PSNI first.
Detectives from the PSNI's modern slavery and human trafficking unit (MSHTU) arrested a 33-year-old man in East Belfast yesterday.
A search was also carried out at a property and a number of pieces of documentation and mobile phones were seized.
Later on the same day, a 25-year-old woman was arrested in Scotland as part of the operation and is being brought back to Northern Ireland for questioning.
Detective Inspector Mark Bell, head of PSNI's MSHTU, said: "These arrests are part of a protracted investigation into human trafficking for domestic servitude in Northern Ireland which has been going on for over a year. They are the first arrests of their kind.
"Modern slavery is often an unseen crime as victims can be afraid to speak out or may be being held captive and human trafficking for the purposes of domestic servitude can be particularly difficult to detect."