Family reunification, citizenship and employment among key challenges facing migrants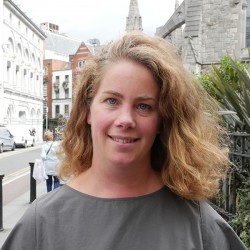 Family reunification, residency issues, citizenship, EU Treaty rights and employment were the top five issues raised by callers to the Immigrant Council of Ireland's (ICI) Immigration Helpline in 2021.
That's according to data included in the ICI's annual Impact Report.
Over the course of the year, the helpline handled over 3,600 queries, with more than 450 of those queries coming from countries outside of Ireland. The service is run by trained staff and provides free and confidential advice on all immigration queries.
Brian Killoran, CEO of the Immigrant Council of Ireland, said: "In 2021, the Immigrant Council celebrated its 20th year in existence and continued to play a vital role in supporting migrant communities in Ireland. 2021 was a very busy year for our services, and the complexities of the Irish immigration system continued to come to the fore.
"While 2022 has been dominated largely by big immigration issues such as refugees fleeing the war in Ukraine, it is important that we also continue to remain vigilant with our efforts in addressing the every-day challenges facing migrants – such as family rights and security around their right to live in Ireland."
In addition to the Immigration Helpline, the Immigrant Council's independent law centre supported over 300 legal cases in 2021, including its first ever case at Supreme Court level. Among the most prominent legal issues handled during 2021, were:
Securing residence permissions for victims of domestic violence.
Supporting migrant and refugee family reunification.
Supporting citizenship applications.
Addressing the issue of statelessness
Providing assistance to victims of trafficking in securing residence and family reunification.
Assisting unaccompanied child migrants in securing residence, citizenship and family reunification.
Catherine Cosgrave, managing solicitor at the Immigrant Council of Ireland, said: "It was a landmark year for the Immigrant Council in 2021, as we supported our first ever case at Supreme Court level through our independent law centre.
"The issues and cases that we deal with at the Immigrant Council are often harrowing and difficult, but many of the themes and challenges that clients present with are reoccurring. It's very clear from our work, that the pathways for migrants in Ireland are not straight forward, and that significant reform of our immigration system is needed, so that migrants can access the services and supports they require."
In September 2021, the Immigrant Council launched its Community Navigators programme, which trained five migrant women to become 'community navigators', acting as a bridge between State services and migrant communities. The community navigators received expert training on Irish immigration law and public supports so that they could provide information and support to migrants in their communities experiencing domestic violence.
Commenting on her experience as a community navigator, Hamda Ajmal said: "As a community navigator I see the terrible impact domestic violence has on victims…Many of the people we help report feeling trapped and helpless, and in many cases, there are children involved which can contribute to the victim's feeling of powerlessness to leave the abusive environment. What we want them to know is that they do not have to stay – that they have rights, and there is help available."
The full Impact Report can be accessed here.