NI: Exclusive: Further delay to overdue review into care of vulnerable prisoners 'unacceptable'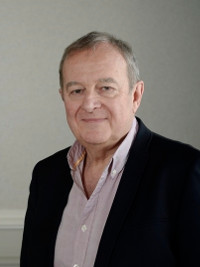 A further delay to a long-awaited review into the care of vulnerable people in Northern Ireland's prisons has been condemned as "unacceptable".
Justice Minister Naomi Long yesterday admitted that the Regulation and Quality Improvement Authority (RQIA) had been "unable" to complete the review by March "due to other pressures".
The review was first announced in 2016 after a series of deaths in custody and was subsequently passed in December 2018 to the RQIA, which said in September that it expected to report back in March 2020.
Speaking to Irish Legal News, prisons researcher Professor Phil Scraton, professor emeritus at Queen's University Belfast School of Law, said the latest delay to the "long-overdue" review raised serious questions for the well-being of prisoners.
He highlighted the "damning jury verdict" handed down in Belfast Coroner's Court last Friday in the case of 20-year-old Joseph Rainey, who died in hospital after attempting to take his own life in Hydebank Wood Young Offenders Centre ten days earlier.
Professor Scraton said: "While the causes of death were listed as pneumonia, cerebral hypoxia and hanging, the jury listed six major failures regarding his transfer to prison, reception and committal at Hydebank; three substantial failures in his healthcare interview; six further failures in his care once allocated to his cell; and the institutional failure to respond to matters of concern raised previously by the Prison Ombudsman.
"While the Northern Ireland Prison Service gave reassurances to the court that the system for processing and monitoring vulnerable prisoners has been significantly overhauled, the evidence of progress presented by NIPS to the court in the absence of the jury was unconvincing."
He added: "The review is long overdue and its delay raises serious questions regarding the institutional failure in the duty of care necessary for the mental well-being and physical health of all prisoners, but particularly those made vulnerable by their circumstances outside and inside prison."
Ms Long, in a written answer to a question from Gerry Kelly MLA, said she intended to "urgently" discuss the review with Health Minister Robin Swann "with a view to ensuring this work is completed urgently".
She added that the Northern Ireland Prison Service and the South Eastern Health and Social Care Trust have "undertaken significant work to keep those who are placed in custody safe".
"A joint Suicide and Self-Harm Risk Management Strategy and a joint Management of Substance Misuse Strategy are now in place and a new approach to supporting people at risk of suicide and self-harm has been introduced," she said.
"This work has led to an 18 per cent reduction in instances of self-harm across the Prison Service and a 53 per cent reduction among the young men at Hydebank Wood Secure College.
"Both organisations have also adopted the towards zero suicide approach and a psychiatrist specialising in mental health and addictions issues has been appointed at Maghaberry Prison."