Eugene McCague to probe Beacon Hospital vaccine row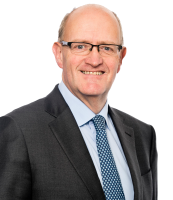 Former Arthur Cox chief Eugene McCague has been appointed to investigate a high-profile vaccination row at Beacon Hospital.
Mr McCague will investigate the circumstances surrounding the hospital's vaccination of teachers at a private school attended by the children of the hospital's chief executive, Michael Cullen.
He will "ascertain all the facts" and present his findings to non-executive members of the board, who "will at that time take any necessary actions required", the hospital board said.
Mr McCague is a former managing partner and chairman of Arthur Cox, one of Ireland's biggest law firms. He retired in 2017, having worked with the firm for more than 30 years.