Election candidates challenged to commit to access to justice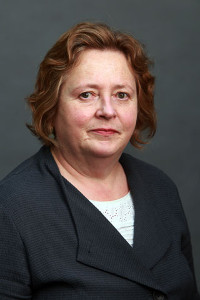 Election candidates have been challenged by legal rights group FLAC to commit to supporting a "right to justice" for those on low incomes.
The group is asking candidates to pledge they will work to ensure adequate resourcing of civil legal aid and will back a "root and branch" review of the legal aid system.
FLAC has published a short manifesto for civil legal aid, which calls for an expansion of eligibility and a shortening of waiting times from up to 58 weeks to a maximum of two months for non-urgent cases.
Chief executive Eilis Barry said: "Many of the challenges that we are contacted about on a daily basis involve individuals trying to navigate the courts without legal representation, and struggle with inaccessible court forms and procedures.
"The current civil legal aid system is under-resourced, stretched to capacity and excludes a number of critical areas of law. We provide legal advice to people on housing and social welfare issues and those facing evictions or discrimination because they cannot afford to pay for it privately and they cannot access it through legal aid. Even where a person qualifies for legal aid, they can face a waiting list of up to 58 weeks to see a solicitor.
"The civil legal aid system is means tested and has not changed since 2003, despite many people on low incomes, or with very low disposable income due to indebtedness being refused. Due to these limits, the door to justice is shut in front of these people.
"We are asking candidates to pledge they will work to ensure adequate resources are given to provide civil legal aid, and seek a root and branch review of the legal aid system. We are also asking that they recognise that a properly functioning family law courts system is essential to providing access to justice."