Eight graduate from ALG Masters in the Business of Law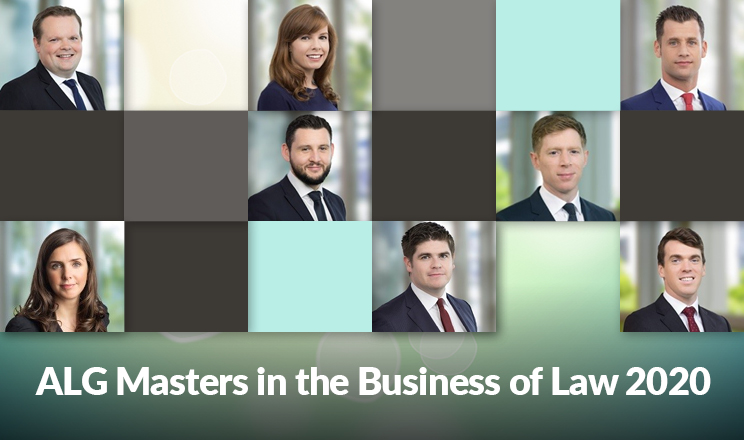 A&L Goodbody has congratulated eight of its lawyers on graduating from this year's ALG Masters in the Business of Law following two years' study.
This year's graduates are Brendan Hayes, Bríd Nic Suibhne, Deirdre Geraghty, Neal Breslin, Paul McGrath, Stephen Ahern, Stephen King and Stephen Quinlivan.
They follow in the footsteps of the programme's first eight graduates last December.
The ALG Masters is a first-of-its-kind collaboration between UCD Smurfit Business School, UCD Sutherland School of Law and ALG.
Created by ALG partners and UCD faculty, the programme equips the law firm's associates to excel as lawyers and client advisors.