Education minister to gain oversight of Tusla's education welfare functions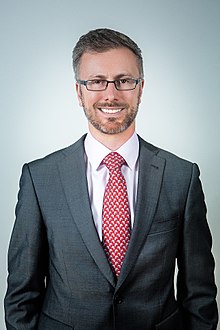 Technical legislation providing the Minister of Education with a direct line for policy direction and oversight of Tusla in respect of education welfare functions has been approved by the Cabinet.
The proposed changes to the Child and Family Agency Act 2013 follow the transfer of education welfare functions from the Minister for Children, Equality, Integration, Disability and Youth to the Minister for Education.
Tusla will continue to deliver the services which encompass Tusla's Education Support Service (TESS), comprising of three strands.
These are the Educational Welfare Service, the School Completion Programme (SCP) and the Home School Community Liaison Scheme (HSCL), as well as Tusla's Alternative Education Assessment and Registration Service (AEARS) which carries out the functions specified for the Educational Welfare Service in section 14 of the Education (Welfare) Act 2000.
Mr O'Gorman said: "Having education welfare services under the remit of the Minister for Education, whilst part of Tusla's full structure of integrated services, provides a wide range of expertise and supports that can be accessed to meet the presenting needs of children and families who are referred to educational welfare services.
"I look forward to continued collaboration between my Department and the Department of Education to support Tusla in their work to achieve the best outcomes for vulnerable children and families in the future."
Education Minister Norma Foley said: "Tusla supports schools and families by emphasising the importance of and promoting school attendance, participation and retention. Tusla plays a vital role, working collaboratively with schools, students, families, community organisations, and other relevant services to achieve the best educational outcomes for our children and young people.
"This work is essential and is a key component of ensuring strong school attendance at all levels and in particular in supporting the strong retention rates for our students, giving our children and young people the best possible opportunities.
"The transfer of education welfare functions provides a renewed opportunity for services in this area and for greater integration between the educational welfare functions of Tusla and the wider suite of education agencies and supports including the National Council for Special Education (NCSE) and the National Educational Psychological Service (NEPS)."