Easter road safety campaign ramped up following 11 per cent increase in road fatalities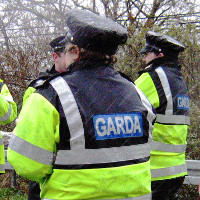 The Road Safety Authority (RSA) and An Garda Síochána are set to launch their biggest Easter road safety campaign in years following an 11 per cent increase in road fatalities.
There have been 50 road deaths in Ireland this year so far, compared to 45 over the same period last year, the Irish Independent reports.
Gardaí figures show there has also been a stark 24 per cent increase in the number of drivers caught using their mobile phone while driving this year.
Moyagh Murdock, chief executive of the RSA, said: "Using your mobile phone when driving makes you four times more likely to crash. Despite this, rational, intelligent people continue to text, make phone calls and check into their social media accounts.
"The offence of holding a mobile phone while driving is the second highest reason for a driver to receive penalty points, after speeding, and 81,199 penalty points notices for mobile phone usage were issued in the three-year period up to end of March 2019. Taking a call, sending a text or browsing while driving could kill you or some other innocent road user, putting the phone away won't. Nothing is that urgent that it cannot wait until you are safely parked up."
Assistant Commissioner David Sheahan of the Garda National Roads Policing Bureau added: "We are calling on all motorists to save lives and keep their hands on the wheel and off the phone while driving."