NI: DWF welcomes newly-qualified solicitors and trainees in Belfast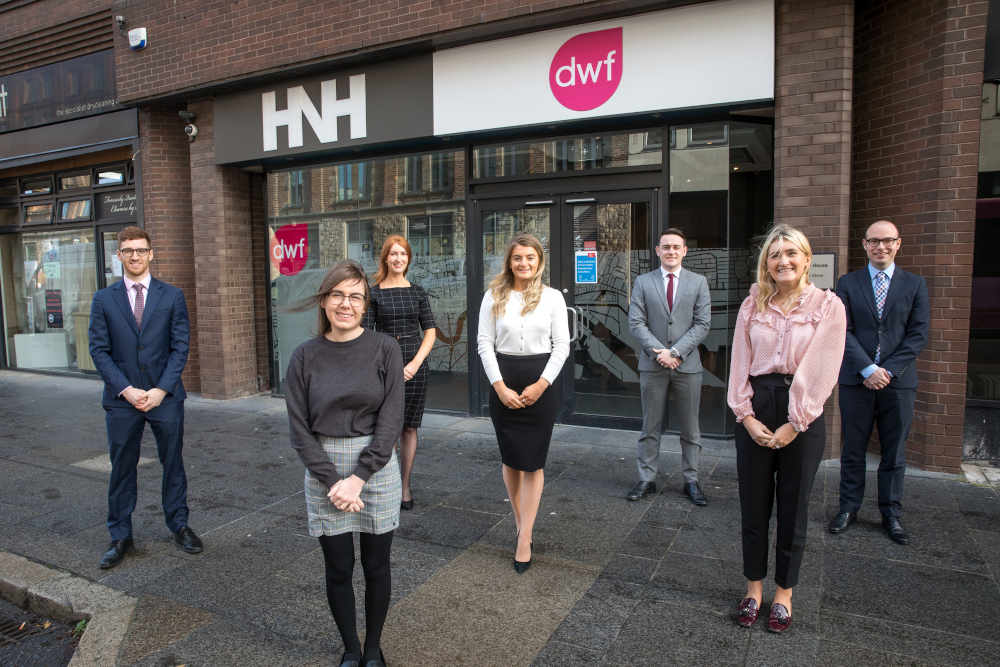 Global legal business DWF has announced the recruitment of two newly-qualified solicitors and six trainees in its Belfast office.
The firm said its workload has remained high despite the Covid-19 pandemic and home working, driven largely by the needs of its clients in the real estate, construction and insurance sectors.
Newly-qualified solicitors Rebecca Polley and Beth Garrett have joined the firm, while Ben Palmer, Kerry Murphy, Paul Stelges, Emma McCammon, James McKittrick and Kerry Dumican have started as trainees.
Ken Rutherford, executive partner of DWF's Belfast office, said: "The development of fresh talent is part of the culture and ethos of DWF and we are delighted to be able to welcome these new recruits to support the highly specialised teams in our Belfast office.
"Through ongoing training, development and mentoring we are confident these committed and ambitious professionals will only enhance our skillsets and support us in our commitment to offer the highest level of service and expertise to our growing client base."