NI: DWF donates 'bed of dreams' to boy with rare neurological condition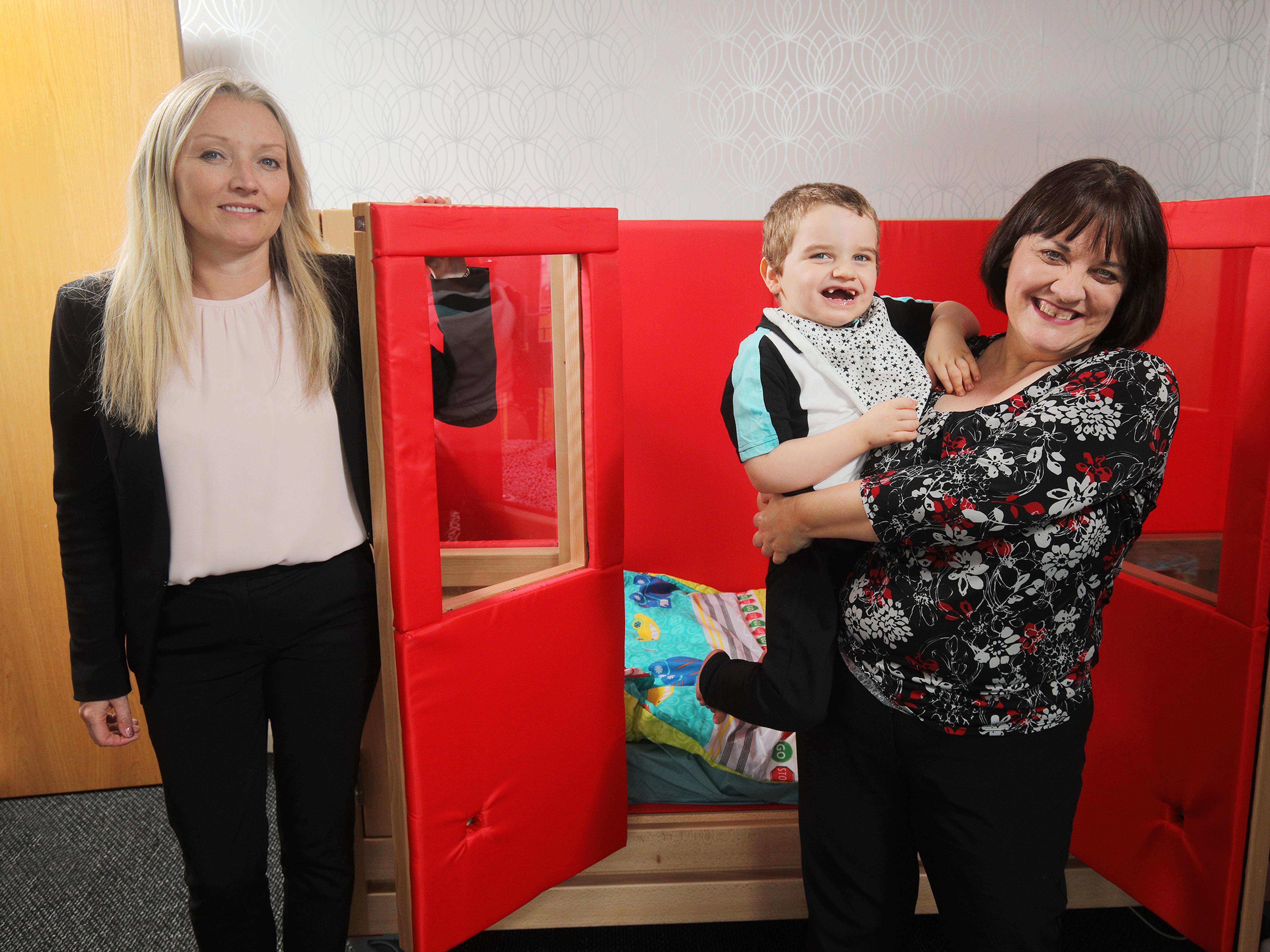 Thanks to a fundraising effort by its Belfast office, DWF has gifted a four-year-old boy who has severe physical and learning difficulties a specialised bed.
John Luke Faulkner suffers from a very rare neurological condition called Angelman Syndrome which means he cannot stand, walk, or talk. He also suffers with severe epilepsy and an associated sleep disorder.
His mother Lisa Faulkner, who works as a personal assistant at DWF, has spent the last four years sleeping beside her son on a mattress on the floor as he requires round-the-clock care.
When Ms Faulker's colleagues became aware of her situation, they began fundraising for a bespoke £11,000 bed which will provide John Luke the safest and most comfortable environment.
The team at the Belfast office raised an initial £5,000 at a table quiz and coffee morning. £4,000 came from a grant from the DWF Foundation through the Tree of Hope charity, and a further £2,000 was raised from private donations.
Ms Faulkner said: "This is a bed like no other, and it really is a game changer for our family. We constantly need to oversee John Luke, but due to his epilepsy, the risks are much greater and getting him in and out of bed is a major issue.
"As the bed is enclosed and fully padded, it offers complete protection, which is vital as John Luke can struggle to balance. It can be raised and lowered; and includes a specialised lifting mechanism which is so much easier, both for John Luke and for my back.
"We're totally over-whelmed by the support of my great friends at DWF. This will make such a huge difference to our lives. Thanks to their efforts our family can look forward to a more normal night-time routine."
Kirsty Mairs, partner and head of hospitality at DWF, visited the family at their home to see the new bed
Ms Mairs said: "We can never under-estimate the value of a good night's sleep and we're delighted that we've been able to support Lisa and John Luke in this way. It's good to know he will be safe and protected, and that his parents will have greater peace of mind."