NI: DWF Belfast reaches out to local schools to support next generation of women leaders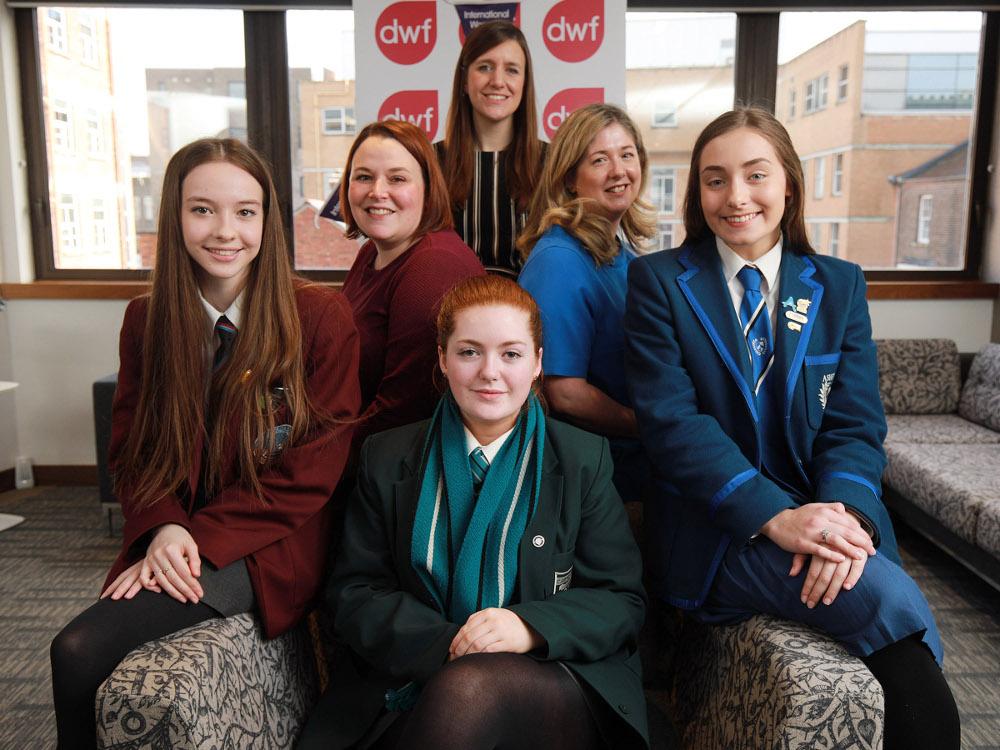 The Belfast office of global legal business DWF is encouraging the next generation of women leaders to overcome barriers and strive for success.
As part of its support for International Women's Day, DWF invited sixth form students from Breda Academy, Ashfield Girls School and St Joseph's College to a #BalanceforBetter event, which focused on women's rights and male allies both in the workplace and beyond.
Julie Galbraith, partner at DWF in Belfast, said: "Creating an environment where all women at DWF feel they have a voice and enabling all female talent to fulfil their potential is paramount. International Women's Day provides a reminder to everyone that we need to continue pushing initiatives that address gender balance and encourage female progression in senior roles.
"We're delighted to share our ethos with these young women from our local schools and hope it has helped inspire them to aim high and fulfil their potential."