Drew Harris challenged to clarify details of car crash at Garda HQ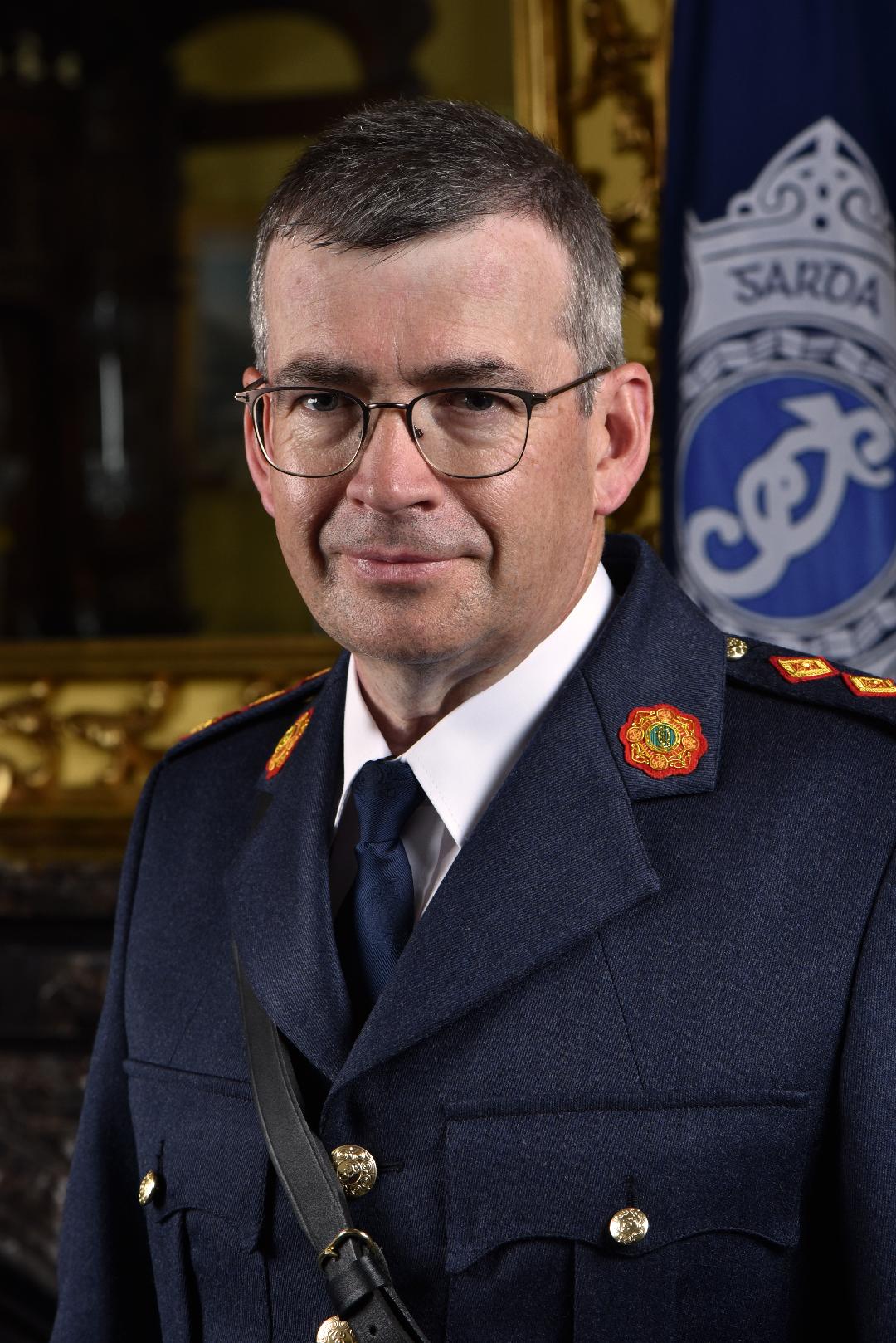 Garda Commissioner Drew Harris has been challenged to clarify the details of a car crash at An Garda Síochána's headquarters following conflicting reports about the incident.
An unmarked PSNI vehicle carrying Mr Harris as a passenger was damaged after striking a bollard as it attempted to enter Garda HQ at Phoenix Park on 25 March.
The Garda Commissioner, a former deputy chief constable of the PSNI, was travelling back to Dublin from Belfast at the time.
According to The Times, an emergency bollard was triggered by gardaí because they saw an unmarked vehicle with a Northern Ireland registration plate driving towards the security barriers at speed.
However, sources told the Belfast Telegraph that a malfunction was to blame and the damage to the vehicle was only minor.
Donnchadh Ó Laoghaire, justice spokesperson for Sinn Féin, said Mr Harris needed to explain why he did not change between PSNI and Garda vehicles at the border, as is "standard procedure".
He added: "The Garda Commissioner, when he is travelling in the south, should be travelling in Garda vehicles and we need to know why he wasn't on this occasion.
"Any security issue such as this at Garda Headquarters is a cause for serious concern. I would call on him to immediately make a statement and clarify this matter."
However, An Garda Síochána and the PSNI issued short statements yesterday which denied that standard procedures were not followed.
A spokesperson for the PSNI said: "We do not comment on operational matters. However, where PSNI and An Garda Siochana carry out any operational activity in either jurisdiction it is within the law and with full permission and knowledge of the host service."
A spokesperson for An Garda Síochána added: "Both An Garda Siochana and PSNI are content normal procedure was followed."
Justice Minister Charlie Flanagan has not issued a statement, but earlier retweeted a comment from unionist political commentator Newton Emerson which said: "It is extraordinarily inappropriate for SF to make an issue of Drew Harris's travel arrangements. The IRA put a bomb under his parents' car, killing his father and injuring his mother as they drove to church."