Praeses Elit Award presented to Dr Marie Cassidy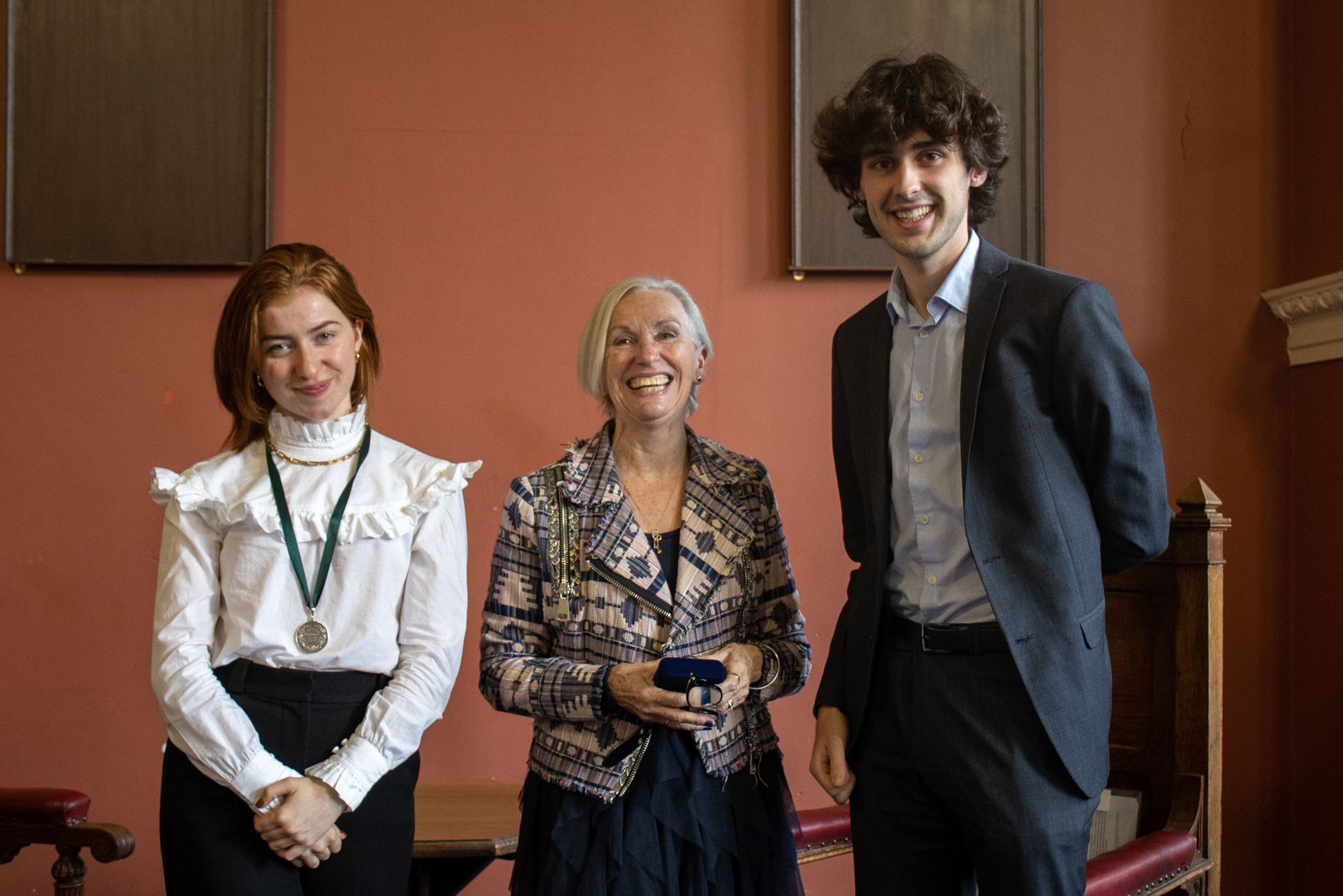 Former State pathologist Dr Marie Cassidy has been presented with the Praeses Elit Award by Trinity College Law Society.
The award was presented by Ruth Brady, auditor of the Law Society, at an event organised by secretary Eoin Ryan and sponsored by Arthur Cox LLP.
The Praeses Elit Award is given to those who have left an indelible impact in their chosen field, and who have advanced discourse and societal thought in the process.
The award was founded by Mary Robinson, former auditor of the Law Society, and later the first female president of Ireland and UN high commissioner.
A spokesperson for DU LawSociety said: "Throughout her career in forensic medicine, Dr Cassidy has been a trailblazer in her field. As the first female State pathologist in Ireland, she is an inspiration in particular to the female members of our society for reaching the top of her profession.
"We greatly admire the frank and honest way in which Dr Cassidy discusses the most difficult topics of tragedy and death. Dr Cassidy speaks on such manners with an integrity and openness that must be commended.
"Her work with the UN is both inspiring and admirable. Dr Cassidy has shown great service and empathy for the victims of the horrors in Bosnia."
The Law Society has welcomed numerous high-profile guests to Trinity in recent years such as Baroness Hale, former president Mary McAleese, Sir Bob Geldof, Patrick Dempsey, Ruth Negga, Stanley Tucci and Steven Schleicher, prosecutor in the George Floyd case.