Discrimination case over 'appalling' Garda treatment of woman of Romani heritage settled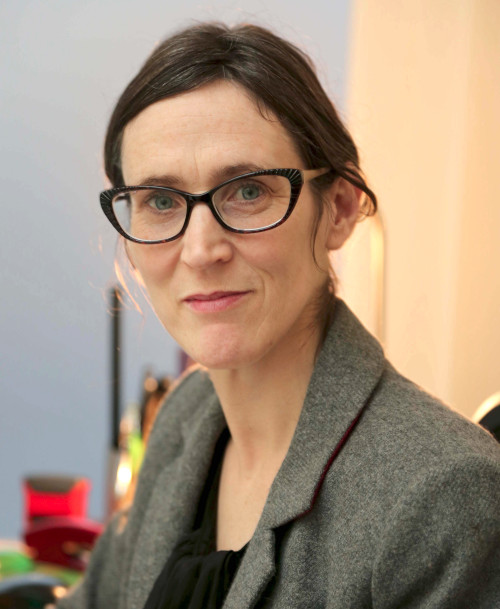 A discrimination case taken by a woman of Romani heritage against An Garda Síochána has been settled before the Circuit Court.
Professor Ethel Brooks, represented by legal rights group FLAC, launched the case on foot of an interaction with a garda at Dublin Airport in August 2017.
The incident occurred when Professor Brooks, an associate professor of the Department of Women's, Gender and Sexuality Studies at Rutgers University as well as chair of the European Roma Rights Centre, visited Ireland in August 2017 to participate in a Roma Holocaust Memorial Day Commemoration.
Her complaint against An Garda Síochána under the Equal Status Acts was heard in the Workplace Relations Commission (WRC) in April 2019.
In her evidence before the WRC, Professor Brooks recounted how a member of An Garda Síochána, acting as an immigration officer, made disparaging remarks about the Roma and Traveller community. Professor Brooks was shocked and distressed by the comments, which were reported in a national newspaper on the following day.
The WRC dismissed the complaint on the basis of a failure to comply with the strict notification requirement under the Equal Status Acts. Professor Brooks appealed that decision to the Circuit Court.
Counsel for An Garda Síochána informed the Circuit Court yesterday that the parties to the action had reached a settlement agreement which was read out to the court.
In the settlement agreement, An Garda Síochána have:
Acknowledged that Professor Brooks was distressed and offended by her experience with An Garda Síochána whilst going through immigration in Dublin Airport, and that all persons should be treated with courtesy and respect regardless of background or ethnicity.
Agreed to make a financial contribution to Pavee Point Traveller and Roma Centre.
Committed to the provision of training to all members of An Garda Síochána in relation to their responsibilities under the Equal Status Acts.
Sinéad Lucey, managing solicitor of FLAC, said: "The manner in which Professor Brooks was treated was appalling, but not surprising. Callers to FLAC's Roma Legal Clinic frequently seek legal advice in relation to experiences of discrimination, including discrimination by public bodies.
"Results of an internal survey of Garda attitudes to ethnic minorities, which were published in the Irish Times in August 2020, showed that almost 75 per cent of frontline members surveyed had poor opinions of the Roma Community.
"FLAC very much welcomes the settlement of this important case taken by Professor Brooks and the commitments made by An Garda Síochána in the settlement agreement. We hope that the commitments made by An Garda Síochána will assist in addressing the negative attitudes and systemic issues which allow such incidents to occur in the first place.
"Professor Brooks' appeal to the Circuit Court raised significant issues of law concerning the extent to which the prohibition of discrimination under the Equal Status Acts applies to An Garda Síochána, as well in relation to the requirement for complainants to notify respondents of their intention to make a complaint which is subject to an extremely strict time limit.
"The government's ongoing review of equality law must bring about the removal of the existing procedural barriers to taking discrimination complaints, as well as ensuring that all public bodies including An Garda Síochána are included within the ambit of equality legislation to the fullest extent possible."
Professor Brooks added: "I was very shocked and distressed by the comments made to me by An Garda Síochána on that date in 2017, and was quite shaken by the whole experience. It was something I never expected. Now I realise it's indicative of the racism and discrimination that Travellers and Roma face every day in Ireland."