Disabled law firm employee addresses UN committee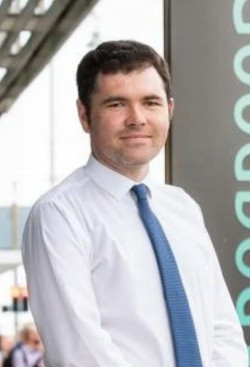 A disabled man who works for A&L Goodbody has addressed the UN about his experience in the Irish labour market.
Tomás Murphy, a general services assistant with the firm, represented Inclusion Ireland before the United Nations Committee on the Rights of Persons with Disabilities (UNCRPD) last week.
In his contribution, which is available on YouTube, Mr Murphy spoke about securing an interview with the law firm through his course ambassador at Trinity College Dublin (TCD).
He said: "They offered me a job at the company on a three-month rolling contract. After a year, I was informed that my time was nearly up.
"I went to my head of department to say how much I loved working at the company. A few weeks later, I got a permanent position.
"As time goes by and more people with disabilities are seen in the workplace working alongside their co-workers bringing their gifts and talents to their job, the margin between those with disabilities will become part of the norm."