Declan Black re-selected as managing partner of Mason Hayes & Curran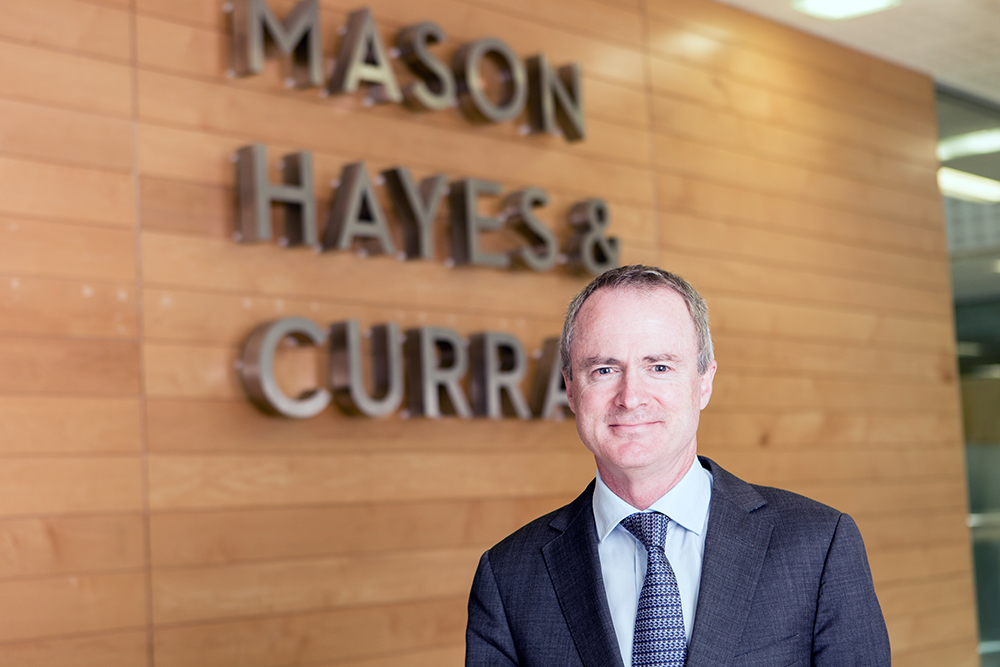 Mason Hayes & Curran has announced the re-selection of Declan Black as the firm's managing partner for a third term.
Mr Black began his career at the firm nearly three decades ago and has personal expertise in the resolution of business disputes and the management of insolvency risk.
He advises on disputes and investigations with significant reputational and financial consequences for the protagonists and has acted in many high-value matters, commonly with an international component.
Since he first became managing partner in 2013, the firm's annual turnover has doubled and its headcount has risen to over 500.
Commenting on his re-selection, Mr Black said: "The things that matter in Mason Hayes & Curran are our clients and our people.
"We work very hard to advise clients in an unstuffy, user-friendly way that will deliver the best outcomes for their organisations.
"We also try to create a working environment that allows everyone in the firm to make a positive contribution to our business. I'm pleased to be able to continue these efforts as managing partner."
Chair Kevin Hoy added: "I am very pleased that Declan has been re-selected for a third term. This is both an endorsement of Declan's stewardship of the firm to date and also an expression of confidence in his leadership for the years to come."