Deals roundup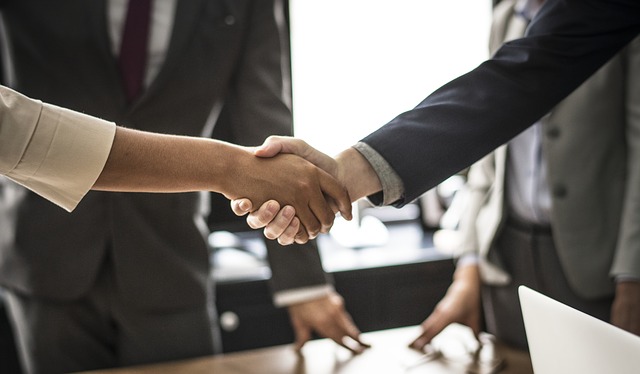 ---
Flynn O'Driscoll advises on $400m financing facility
Flynn O'Driscoll has acted as Irish counsel to TrueNoord and financiers Citibank, Société Générale Corporate & Investment Banking, Royal Bank of Canada and NORD/LB on a new revolving warehouse finance facility of $400 million USD.
The facility will be used by the specialist regional aircraft lessor to finance business development and expand its portfolio of 50-150 seat aircraft which includes jets and turboprops from Embraer, ATR, Airbus, MHI-RJ, and De Havilland Canada.
Legal advisers Clifford Chance acted on behalf of TrueNoord, Milbank represented the banks, and Flynn O'Driscoll acted as Irish counsel.
The Flynn O'Driscoll team included managing partner James Duggan, partner Claire McDermott and solicitors Stephanie Guidi and Daniela Martyna, all in the firm's aviation and asset finance team.
Dillon Eustace advises MML on investment in Virginia International Logistics
Dillon Eustace LLP has acted as legal advisers to MML Growth Capital Partners Ireland (MML) on its agreement to invest in Virginia International Logistics, one of Ireland's leading providers of transport and logistics services.
Established in Cavan in 1982 as a local transport business, Virginia has grown to focus on international logistics across Ireland, the UK and Europe. It employs around 200 people and expects revenues of around €40 million in 2022.
The investment is subject to approval from the Competition and Consumer Protection Commission (CCPC).
The Dillon Eustace team was led by Philip Lea, partner in the firm's corporate and M&A practice, with tax advice from David Lawless, head of tax.
Commenting on the deal, Mr Lea said: "We were delighted to have advised MML on this transaction and this deal marks another significant corporate transaction on which the corporate department has advised in the past year."
ByrneWallace acts for ValitaCell on acquisition by Beckman Coulter Life Sciences
ByrneWallace LLP has acted for ValitaCell on its acquisition by Beckman Coulter Life Sciences, a Danaher Corporation subsidiary and global leader in laboratory automation and innovation.
Headquartered in Dublin, Ireland, ValitaCell creates pioneering analytical technologies and products for the biopharmaceutical industry with the goal of reducing new therapeutics' cost and time to market.
"This was a high-value, cross-jurisdictional deal which required input from a number of our specialist areas and highlights our team's expertise in handling complex, cross-border transactions," ByrneWallace said.
The law firm's team included Catherine Dowling, corporate and life sciences partner; Colin Sainsbury, partner and head of life sciences; Aisling Brennan, corporate senior associate; corporate associate Emmett Connolly; corporate solicitor John O'Connor; data protection partner Zelda Deasy; tax partner Colin Bolger; Liam Connellan, partner and head of pension law; and property associate Pádraig Murray.
McCann FitzGerald LLP advises LegitFit on closure of €1m in seed funding
McCann FitzGerald LLP has advised Cork-based gym and studio software start-up LegitFit on its closure of €1 million in seed funding from venture capital firm, Delta Partners.
This latest round of funding will help accelerate the start-up's expansion into the UK.
The McCann FitzGerald LLP team was led by John Neeson, partner in the firm's Start Strong team.
"Our Start Strong programme is designed to nurture early stage start-ups as they navigate the many legal and other challenges they can face," the firm said.