Deals roundup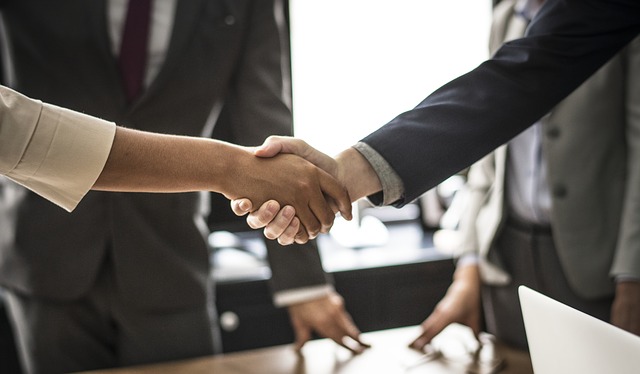 ---
Uniphar acquires the McCauley Pharmacy Group
Irish-listed healthcare group Uniphar Group has acquired the McCauley Pharmacy Group, a leading provider of pharmacy and retail services in Ireland.
William Fry LLP advised Uniphar on the acquisition, which adds 37 retail pharmacies to Uniphar, while McCann FitzGerald LLP advised the McCauley Pharmacy Group.
The acquisition, which is subject to approval by the Competition and Consumer Protection Commission, is expected to complete later in 2022.
The William Fry team consisted of Barbara Kenny, Alex Byrne, Caroline Corcoran, Brian O'Callaghan, Aisling O'Gorman, Sheila Tormey, Jeff Greene, Oisín O' Callaghan, Leo Moore, Annah Kenna, Ian Devlin, Jane Barrett, Padraic Kinsella, Jacqueline Taaffe, Rachel Fox and Shauna O'Brien.
The McCann FitzGerald LLP team was led by Garreth O'Brien along with Ciara O'Herlihy, Iryna O'Connell, Charlotte Blackmore and Grace McKnight.
Maples and Calder advises Fairstone on acquisition of Pax Financial
Maples and Calder, the Maples Group's law firm in Ireland, has acted for UK wealth management group Fairstone Group in its acquisition of Irish financial planning firm Pax Financial.
The transaction marks Fairstone's entry to the Irish market and adds around €200 million of funds under management to the group.
The deal "required bespoke drafting and advice in order to conduct the form of transaction they would expect to see in the UK market within an Irish context", Maples said.
The law firm's team included Conor Cawley, Paddy Quinlan, Laura O'Connor, Claire Morrissey, Rory Thompson, Karen Killalea, Ciara Ni Longaigh, Fiona McGreal, Lorna Smith, Will Fogarty, Peter Dunlea and Bernadette Lydon.
McCann FitzGerald advises Beckman Coulter Life Sciences on acquisition of ValitaCell
McCann FitzGerald LLP has advised Beckman Coulter Life Sciences, a Danaher Corporation subsidiary and a global leader in laboratory automation and innovation, on its acquisition of ValitaCell.
Headquartered in Dublin, ValitaCell is an award-winning, biotechnology company creating analytical products and technologies for the biopharma sector.
The law firm said: "This was a high-value, cross-jurisdictional deal which required input from several specialist areas. The appointment on such a significant transaction highlights the team's expertise in handling complex, cross-border transactions while also demonstrating the breadth of experience across the corporate team."
The McCann FitzGerald team was led by Gary McSharry along with Rachel O'Neill, Ciarán Sweeney, Tim McGuinness, James Quirke and Catherine Walsh.
LK Shields acts for Kajima on Belmayne Residential scheme
LK Shields has advised Kajima Ireland in relation to the development and financing of a new 258-home residential scheme in Belmayne, Dublin as part of a joint venture with Bartra.
The scheme, which is valued in excess of €100 million is expected to complete in 2025, delivering a significant boost to the private rental sector in Ireland.
A multi-disciplinary LK Shields team was led by corporate partner Richard Curran, projects and construction partner Jamie Ritchie, banking and finance partners Jenny Ahern and Simon Mahon, and commercial property senior associate Elaine O'Connor.
They were supported by corporate lawyers Paul Dineen and Charlotte Lyons, projects and construction lawyer Cian O Lionaird, and banking and finance lawyers Kate Dundon and Maebh Ni Ghallchobhair.