Senior Associate (Corporate)

Dublin based commercial law firm Leman Solicitors LLP has become Ogier Leman after joining forces with international law firm Ogier in March.
You can read about the merger here - Dublin-based Leman Solicitors becomes Ogier Leman following merger with international law firm Ogier
You can find more information about Ogier Leman here - Legal specialists in Professional Services, Education, Retail & Leisure, ICT
We are now recruiting for a variety of positions at Ogier Leman in Ireland.
Ogier Leman advise on a range of corporate transactions, commercial agreements, and corporate restructurings. We advise clients on mergers & acquisitions, joint ventures, corporate finance, venture capital and private equity, corporate restructuring, corporate governance, IT contracts, outsourcings, commercial contracts and general commercial matters.
We are now looking for talented Senior Associates to strengthen our team.
Key Responsibilities
Be able to provide, sound, quality technical advice and guidance to clients;
Be able manage files with minimal Partner input;
Be established and recognised by others in an area of expertise;
Ensure you and your team members record and bill their time in accordance with policies and procedures;
Ensure clients are fully informed as to the fees and disbursements that will incurred on each matter and provide updates as required;
Be a significant point of contact in your area of expertise for a number of clients;
Demonstrate a thorough understanding of and be able to generate repeat business from existing clients; and
Be accountable for the coaching and development of paralegals, trainees and new joiners and assist other team members as and when required.
Skills Knowledge and Expertise
We are looking for a positive, team orientated, self-starter, who is eager to work with confident, ambitious, highly capable professionals and who is excited to become involved in developing the firm's future. We need someone who knows their limits but who pushes them every day, and someone who understands the nature of the trust placed in them by their clients, and who will ensure that trust is enduring.
You will need to meet the following requirements:
Qualified Lawyer with typically 5+ years of PQE;
Experience from a relevant law firm environment, (or equivalent) demonstrating good, consistent performance over the last two financial years;
Strong organisational skills in order to prioritise and manage a busy workload;
Excellent written and oral communication skills for dealing with colleagues and clients;
Commercial awareness to facilitate delivery of client's objectives;
The highest standards of professional knowledge and ability;
A positive approach to change; and
Promote team work and strong relationships with immediate team members, other teams across jurisdictions and Business Services to achieve personal team and group objectives.
Benefits
Ogier Leman offers a unique working environment: a challenging role in a growing, fast-paced and supportive team, together with a commitment to assisting you to advance your career through continued exposure to interesting and exciting work and personal and professional development.
About Ogier
Ogier provides legal advice on BVI, Cayman, Guernsey, Irish, Jersey and Luxembourg law. Our network of locations also includes Beijing, Hong Kong, London, Shanghai, Singapore and Tokyo.
Legal services for the corporate and financial sectors form the core of our business, principally in the areas of banking and finance, corporate, investment funds, dispute resolution, private equity and private wealth. We also have strong practices in the areas of employee benefits and incentives, employment law, regulatory, restructuring and corporate recovery and property.
Ogier's corporate administration business, Ogier Global, incorporates and administers a wide variety of vehicles including public and private companies, partnerships and trusts.
Ogier is based in 12 jurisdictions including Beijing, BVI, Cayman Islands, Guernsey, Hong Kong, Ireland, Jersey, London, Luxembourg, Shanghai, Singapore and Tokyo.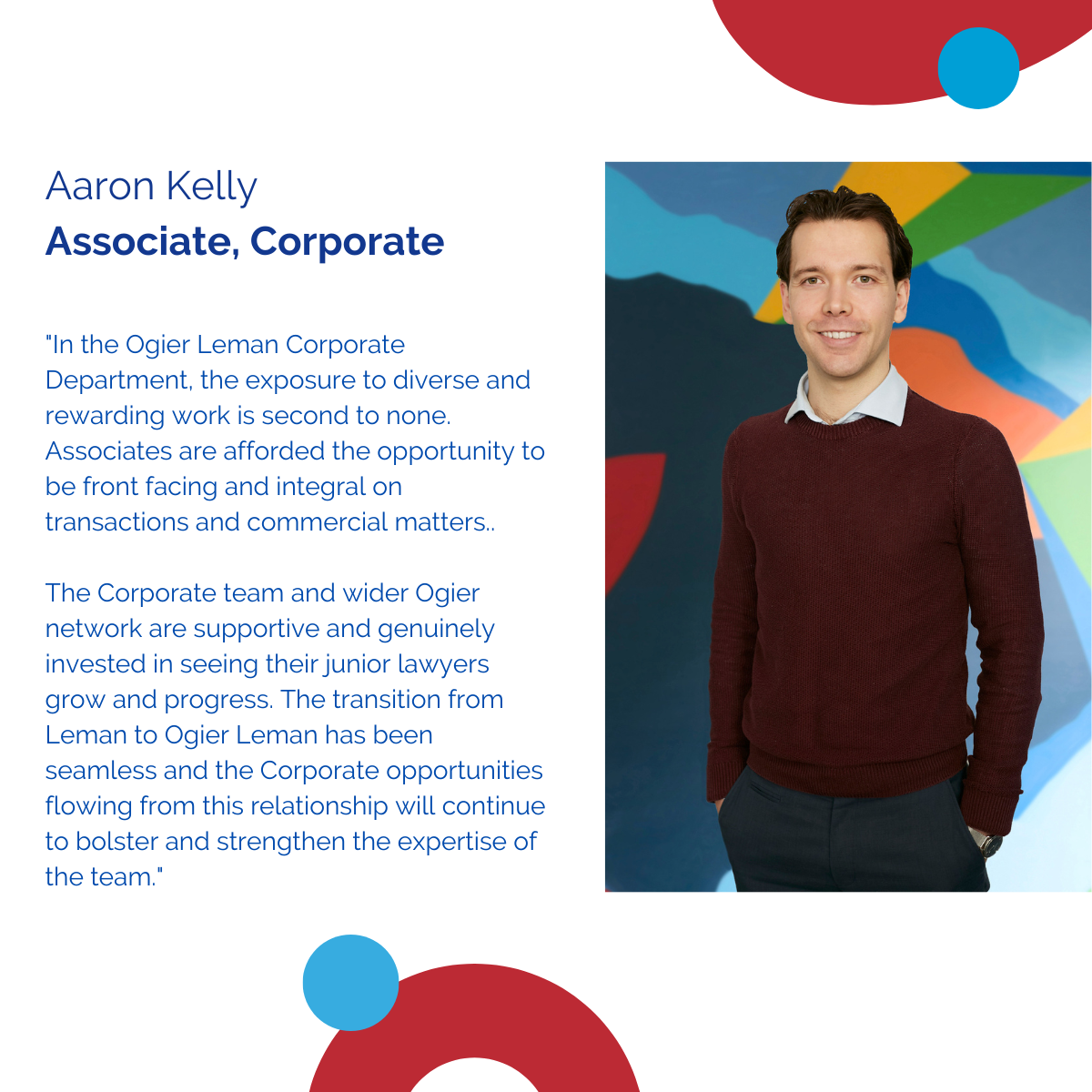 Latest Events