Deals roundup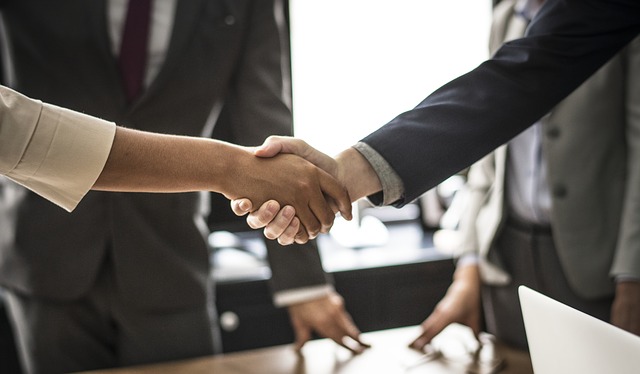 ---
DLA Piper advises Mount Street on £50bn Aviva deal
DLA Piper has advised Mount Street on a 10-year strategic agreement with Aviva Investors for asset servicing arrangements totalling £50 billion assets under management (AUM).
The agreement will see Mount Street, together with HSBC, assume all fund administration and debt servicing functions on behalf of Aviva Investors' Real Assets strategies.
Mount Street and HSBC were selected following a competitive process due to the scale of their combined service offerings, coupled with their global expertise in real assets credit and equity markets.
The DLA Piper team included partners Mark Ragsdale and John Magee and senior associate Elizabeth Sharkey in the intellectual property and technology team in Ireland, as well as legal director Liam Mills in the finance, projects and restructuring team.
The team also included UK lawyers Paul Gray, client relationship partner in finance, projects and restructuring; Helen Hall, legal director in employment; and Rob Arnison, consultant in real estate.
Mr Rasdale, head of intellectual property and technology in Ireland, said: "We are delighted to have been able to support leading solutions provider, Mount Street, on this important transaction and continuing to do so as they find new opportunities to expand their offering in Ireland, the UK and beyond."
Eversheds Sutherland advises WP Engine on expansion
Eversheds Sutherland has advised WP Engine on the opening of its new Limerick office.
The technology company has a 120-strong team in Limerick helping major brands and small businesses win on WordPress, the open source ecosystem underpinning 43 per cent of all websites.
The new office has been designed to support the company's working culture, with several employee breakouts and lounge areas, including the provision of complimentary food and drinks.
The Eversheds Sutherland team was led by corporate partner Gavin O'Flaherty and real estate senior associate Michelle Stewart.
A&L Goodbody advising Premier Sports on proposed sale of UK operations
A&L Goodbody is advising Premier Sports on the proposed disposal of its UK operations to Viaplay Group.
Premier Sports is a TV channel operator and provider of sports streaming services in the UK and Ireland.
ALG has a long-standing relationship with Premier Sports and its founders, having previously advised on the sale of both Setanta Ukraine and Setanta Eurasia.
The law firm's team was led by Richard Grey and Eoghan Browne with support from Daniel Talbot and Kim McGrane, all in the corporate team.
Specialist advice was provided by Alan McCarthy in EU, competition & procurement; Emma Creaven and Claire Bulman in commercial and technology; Philip McQueston and Cian Ryan in tax; Rob Tubman and Bernard Martin in employment; Grace O'Malley in pensions; and Emma Dunne in property.
Holmes advises Citylink on acquisition of GoBus.ie operator
Holmes O'Malley Sexton LLP has advised ComfortDelGro Irish Citylink Limited on its successful acquisition of Evobus and Coach Limited, which operates the GoBus.ie coach service.
ComfortDelGro Irish Citylink is one of the largest coach operators in Ireland and the UK. It has been operating in Ireland since 1991 and currently operates a fleet of 33 buses nationwide.
GoBus is an inter-city coach service with a fleet of 31 buses. This acquisition will make ComfortDelGro Irish Citylink the third largest inter-city coach operator in Ireland.
The Holmes team advising Citylink on the legal side of the deal included corporate partners George Kennedy and Shane Costelloe, supported by trainee solicitor Ciara Downes.
Mullany Walsh Maxwells advises Insurance Shop Limited on sale
Mullany Walsh Maxwells LLP has advised on the sale of the Insurance Shop Limited to LHK Group.
Founded in Dublin in 1997, the Insurance Shop offers a unique tailored insurance package for retail shops, convenience stores, newsagents, supermarkets and service stations.
The Insurance Shop also provides travel insurance, gadget insurance, wedding insurance and pet insurance.
The MWM team comprised managing partner Conor Mullany and associate solicitor Elaine Keane.
Tony Cunningham, former director of the Insurance Shop Limited, said: "Conor and Elaine were recommended to us by our accountant to act on our behalf when we were approached to sell our company.
"It was one of the best recommendations we have ever received as Elaine guided us through the complexities of the sale in a friendly and professional manner and was always helpful and on hand to help us achieve a very satisfactory outcome.
"We would have no hesitation in highly recommending Elaine and Conor to anyone about to go through the business sale or purchase process."
Addleshaw Goddard advises REInvest on €65m real estate investment
Addleshaw Goddard has advised Luxembourg-based REInvest Asset Management S.A. on its first investment in Ireland, acquiring a prime office building in Dublin.
The seven-storey 4,700 sq m property at 5 Harcourt Road is fully let to WeWork for annual rent of €3 million and has been sold for €65 million.
The Addleshaw Goddard team was led by Kathi Ó Riain, partner and head of the real estate team, with led the team in Ireland with support from Siobhan Kenny, legal director in the construction and engineering team.