Deals roundup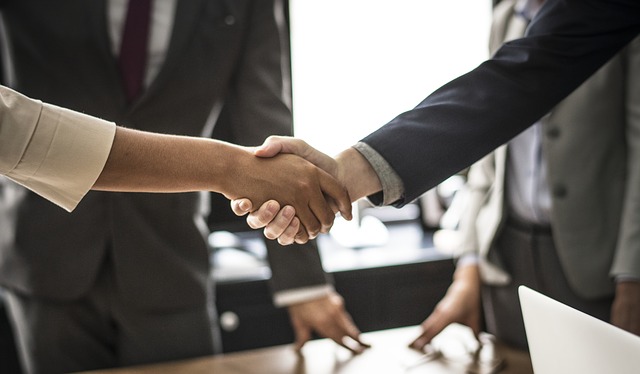 ---
Fieldfisher advises Ionic Consulting on sale to AFRY
Fieldfisher has advised the owners of Ionic Consulting on its to AFRY, a Swedish-Finnish supplier of engineering, design, and advisory services with a global reach.
Ionic Consulting is one of the leading renewable electricity consultancy firms in Ireland, with over 60 per cent market share. The company is a leader in the onshore wind market and has a growing presence in offshore wind, solar PV and energy storage. Ionic Consulting has 42 employees across 3 offices, Dublin, Listowel and Edinburgh.
In acquiring the company, AFRY seeks to strengthen its engineering and consulting service offering and capacity in UK and Ireland.
The Fieldfisher team was led by corporate and commercial head Feilim O'Caoimh, supported by senior associate Conor Folan, trainee solicitor Rosha Canavan and employment partner Barry Walsh.
Mr O'Caoimh said: "Having acted as Ionic Consulting's main legal providers for the past five years, we were thrilled to work with them on this exciting next step in the firm's growth.
"In transactions of such significance for our clients, we work hard to ensure each aspect proceeds as smoothly as possible, and were delighted to support Ionic Consulting in completing this transaction."
LK Shields advises on sale of Aspire Technology to NEC Corporation
LK Shields Solicitors has acted for Bill Walsh, founder and CEO of Aspire Technology, on its sale to NEC Corporation.
Aspire Technology, founded in 2009 by a group of executives with more than a century of cumulative telecom experience, provides technology solutions, software applications, consulting and systems integration for Tier-1 telco operators on legacy network architectures.
NEC Corporation is a global leader in Open RAN. NEC Open Networks is an industry-leading ecosystem consisting of an end-to-end suite of open products and solutions, including Open RAN components for disaggregated hardware and software, xHaul transport, converged core, automation/ orchestration software and SI services.
The LK Shields team was led by partner Jennifer McGuire with assistance from James Byrne, Kristofer O'Shea, Gerry Halpenny, Jennifer O'Neill, Gillian Dully, Aoife Bradley, Jane O'Grady, Ruairí Mulrean and Charlotte Lyons.
Mr Walsh said: "We believe the combination of NEC and Aspire Technology will provide tremendous benefits to our customers, both legacy network-based and those evolving to the more Open environment, and also to the broader 5G and Open RAN marketplace, which is growing rapidly.
"We share a common vision of the 5G and Open RAN market, and a history of delivering complex integration projects with some of the largest carriers in the world. Together, we create a compelling and comprehensive 5G solutions portfolio."
Arthur Cox advising shareholders on sale of majority stake in National Broadband Ireland
Arthur Cox LLP is advising multiple shareholders of National Broadband Ireland (NBI) on the sale of an 80 per cent shareholding to Asterion Industrial Partners.
For an undisclosed price, Asterion is acquiring Oak Hill's 49 per cent state, Twin Point Capital's 25 per cent stake and shares from certain minority shareholders.
The Arthur Cox team is being led by partners Connor Manning, Aaron Boyle, Sophie Frederix and Brian O'Gorman.
They are supported by corporate and M&A lawyers Amy McDermott, Tim Gleeson, Jean Kiely and Emma O'Keeffe, infrastructure, construction and utilities lawyers Maeve Crockett and Olivia Abell, and tax lawyers Ailish Finnerty and Carl Grenville.
McCann FitzGerald LLP advises Melior on investment in Rose Confectionery
McCann FitzGerald LLP has advised Dublin-based private equity firm Melior Equity Partners on its investment in Rose Confectionery.
The transaction — which will allow Rose Confectionery to grow its 87-strong team — is Melior's third investment from Melior Equity Partners Fund II.
The McCann FitzGerald team was led by partner John Neeson along with partner Stuart McCarron, senior associates Jerome Kennedy, Mark O'Connor and Eleanor Golden, and associates Suvi Ronan and Robert Murphy.
"We would like to extend our congratulations to Melior Equity Partners the continuing shareholders and management team of Rose Confectionery, and we wish you the very best on a successful future together," the law firm said.
O'Flynn Exhams LLP advises Zeus Packaging on acquisition of JJ O'Toole
O'Flynn Exhams LLP recently advised Zeus Packaging on its acquisition of Limerick firm JJ O'Toole.
The firm said it "wishes to extend our congratulations to Zeus Packaging and its founder, Brian O'Sullivan, on this deal".
Family-owned JJ O'Toole has been hugely successful since it was founded in 1914, boasting customers such as Brown Thomas, Selfridges and Dunnes Stores.
The deal allows Zeus Packaging to continue to deliver innovative and sustainable solutions for their combined customer base.